Supreme Court Hears Oral Arguments In DACA Case
19:42
Play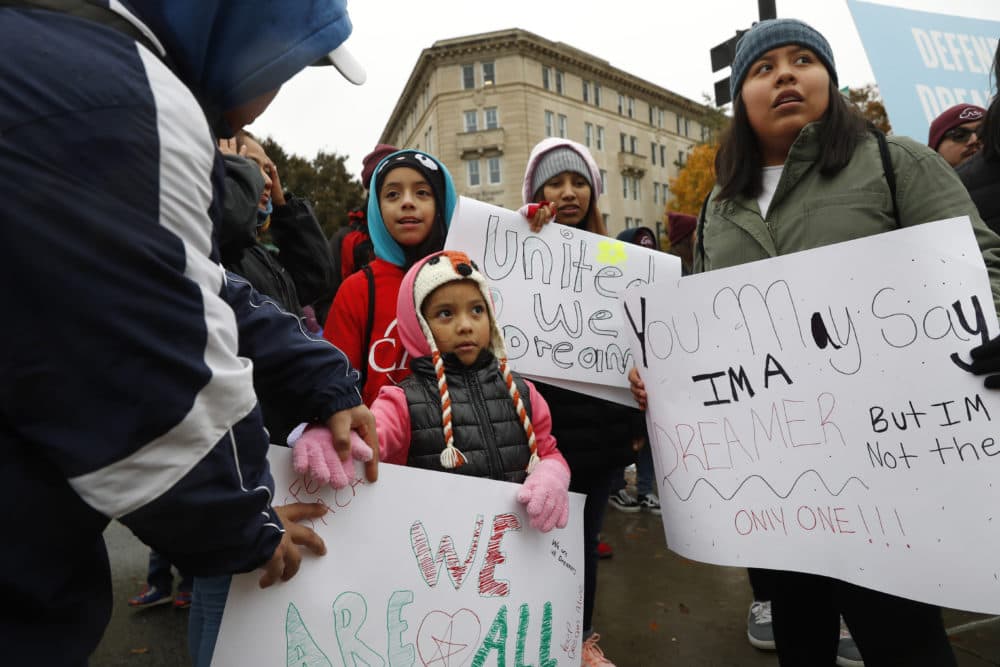 The Supreme Court heard opening arguments today in the case concerning the legality of the DACA program, or Deferred Action for Childhood Arrivals.
The case consolidates three separate legal challenges to the Trump administration's attempt to end the Obama-era program, which delayed the deportation of hundred of thousands of undocumented immigrants who were brought to the U.S. as children.
Guests
Kimberly Atkins, WBUR senior news correspondent. She tweets @kimberlyeatkins.
Shannon Dooling, WBUR reporter. She tweets @sdooling.
Estefany Pineda, Massachusetts resident and UMass Boston student currently enrolled in DACA
This segment aired on November 12, 2019.