Full Episode: Week In Review On Education Bill And Flavored Tobacco Ban, Turkey Charity
50:17
Play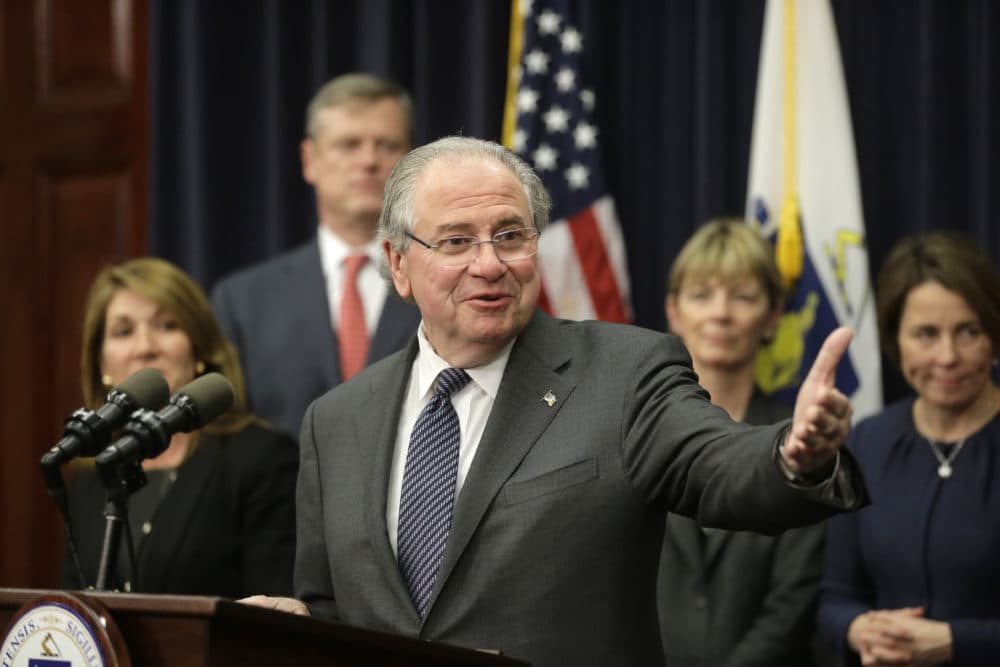 Here's the Radio Boston rundown for Nov. 22. Tiziana Dearing is our host.
For our Week In Review, Tom Keane, former Boston City Councilor and regular contributor to WBUR's Cognoscenti, and Arline Isaccson, political consultant and co-chair of the Massachusetts Gay and Lesbian Political Caucus, dig into the latest from the impeachment inquiry. Plus, the State legislature passed both an education funding bill and a flavored tobacco ban this week.
Every year, charities around Boston distribute thousands of free turkeys to help families in need. We speak to Daphne Lopes who used to receive the free turkey, but now is on the other side of the distribution line in Dorchester.
This program aired on November 22, 2019.