How Is The Conflict With Iran Reverberating In Congress And Beyond?
49:40
Play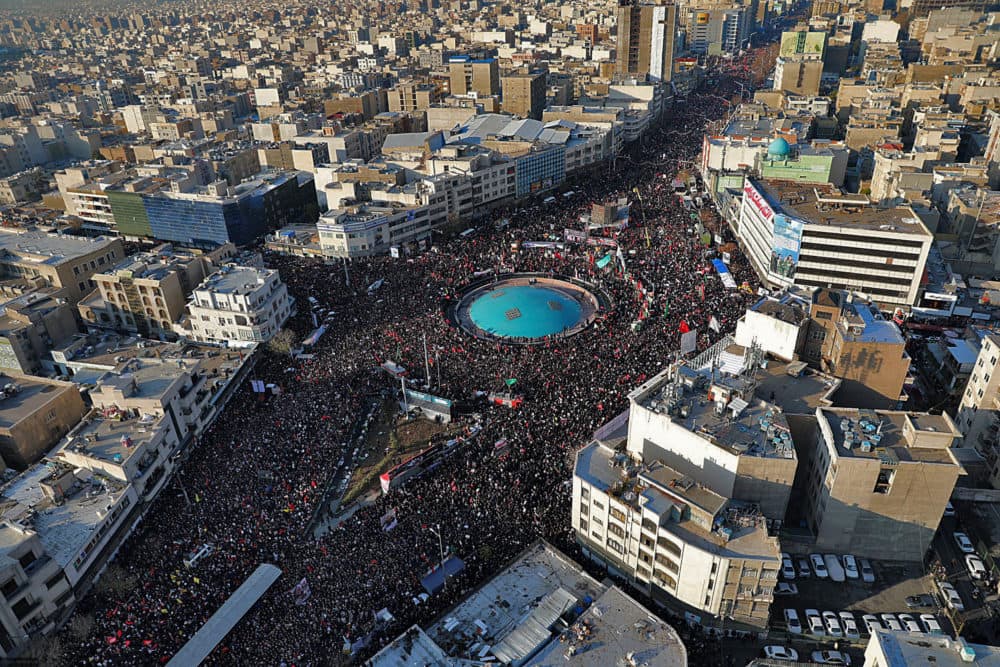 Here's the Radio Boston rundown for Jan. 6. Tiziana Dearing is our host.
WBUR Senior News Correspondent Kimberly Atkins and Andrew Bacevich, president of the Quincy Institute for Responsible Statecraft in Washington, discuss the implications of escalating tensions in Iran, at home and abroad.
WBUR immigration reporter Shannon Dooling breaks down a story aboutnew documents that detail Boston Public Schools' relationship with federal immigration officials.
WBUR sports and society reporter Shira Springer and Boston Globe NFL reporter Ben Volin talk about what's next for the Patriots and Tom Brady after the weekend's playoff loss.
This program aired on January 6, 2020.