What's With The Rift Between Senators Warren And Sanders?
48:24
Play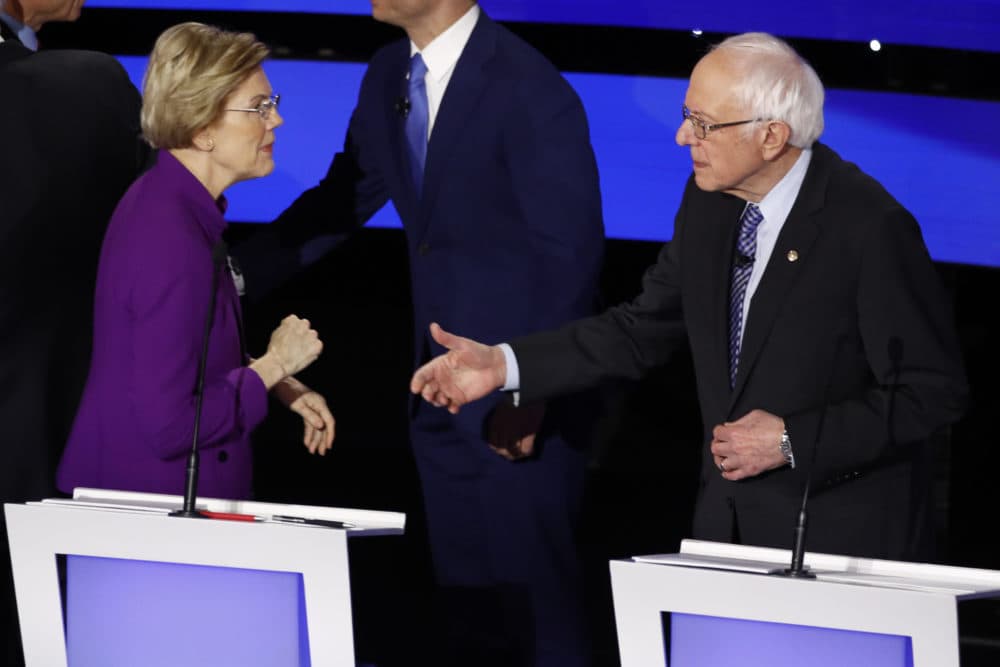 Here's the Radio Boston rundown for Jan. 16. Tiziana Dearing is our host.
The Senate received impeachment articles against a President and the trial is now underway. We hear from a local scholar who was a part of the process.
With the aide of WBUR's Anthony Brooks and WBUR's Senior News Analyst John Carroll, we take listener calls on the split between Senators Bernie Sanders and Elizabeth Warren.
Another iconic Boston restaurant is closing. Top of the Hub in the Prudential Center will shutter permanently, along with the Skywalk Observatory, in April. We talk about the wider context of the restaurant's closing.
This program aired on January 16, 2020.