After 'System Failed' For Iowa Caucuses, Analysts Weigh In On Lessons For N.H. Primary
25:44
Play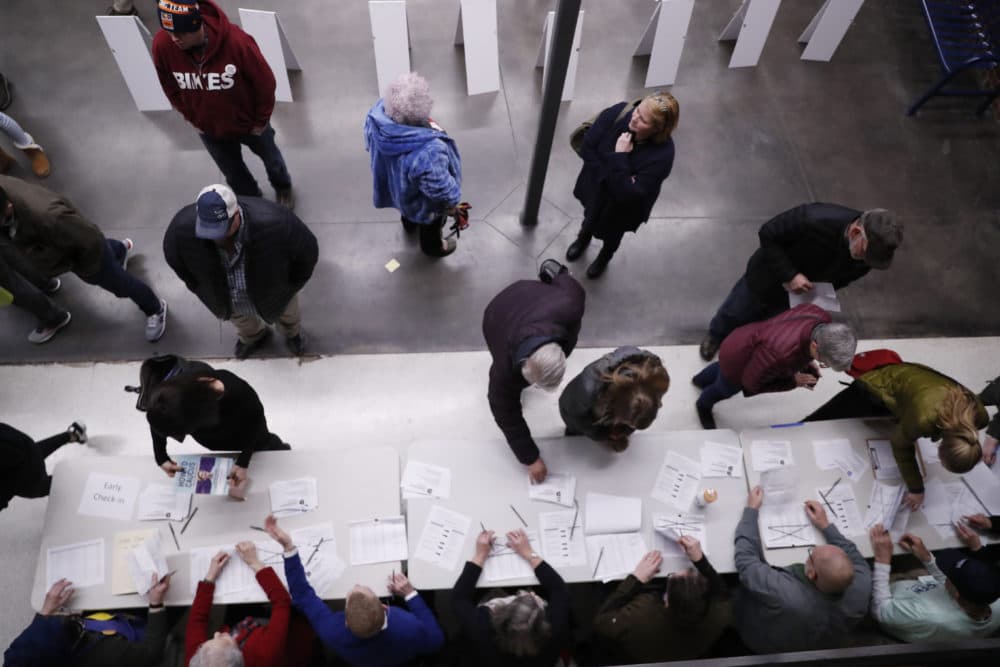 We won't know who came out ahead in the Iowa caucuses until late Tuesday — long after the results were expected. The tally was delayed, according to Iowa Democratic Party officials, due to a "coding issue" in a mobile app that was supposed to help record votes.
Despite the uncertainty, multiple candidates declared victory Monday night as they headed to New Hampshire, where the first-in-the-nation primary is one week away.
This false start to the Democratic nominating contest has shaken the confidence in the process and could have a lasting effect on the race, political analysts said.
"I think it's a black eye on the party," Karen Hicks, CEO of CIVIX Strategy Group and former senior advisor to Hillary Clinton, told Radio Boston Tuesday.
Panel Highlights:
Dave Scanlan, N.H. deputy secretary of state, said the chaos out of Iowa will not impact Granite State primary voters: 
"Iowa relied on technology to make their caucus work this time. Unfortunately, that system failed for them. In New Hampshire, we stick to the fundamentals of running an election. Our processes haven't changed much over time, we don't rely heavily on technology in the actual process of voting. Therefore, we're confident that the results are going to be accurate and reported as usually reported after an election."
Hicks said this does make New Hampshire anyone's game: 
"The big thing that is coming out of this is these campaigns spent millions and millions of dollars building organizations, working the voters in the state of Iowa. [Iowa's] job was to help narrow down the field, that has not happened at all.
"... The reality is there are only 41 delegates at stake [in Iowa]. These early contests are not about the delegate prize. It's about momentum, narrowing the field and creating energy. And I think we're starting from scratch here in New Hampshire."
Israel Barak, chief information security officer with Cybereason, said this should be a wake-up call to increase the efficiency and security of elections everywhere: 
"The failure that was experienced in Iowa really demonstrates the fragility of the election process, and really how little it takes to sow public and candidate distrust in the results. I think it also emphasizes the risk of election meddling.
"I hope that what happened in Iowa is going to be a wake-up call for us as it relates to what can happen and what the risks are ... I think we just need to be better in what we do and extend the scope of what a critical election is to encompass our election support system to make sure we are able to deliver on the promise of [a] more efficient, more effective, and more transparent election process."
This segment aired on February 4, 2020.