Special Hour: The Coronavirus Response In Massachusetts
48:17
Play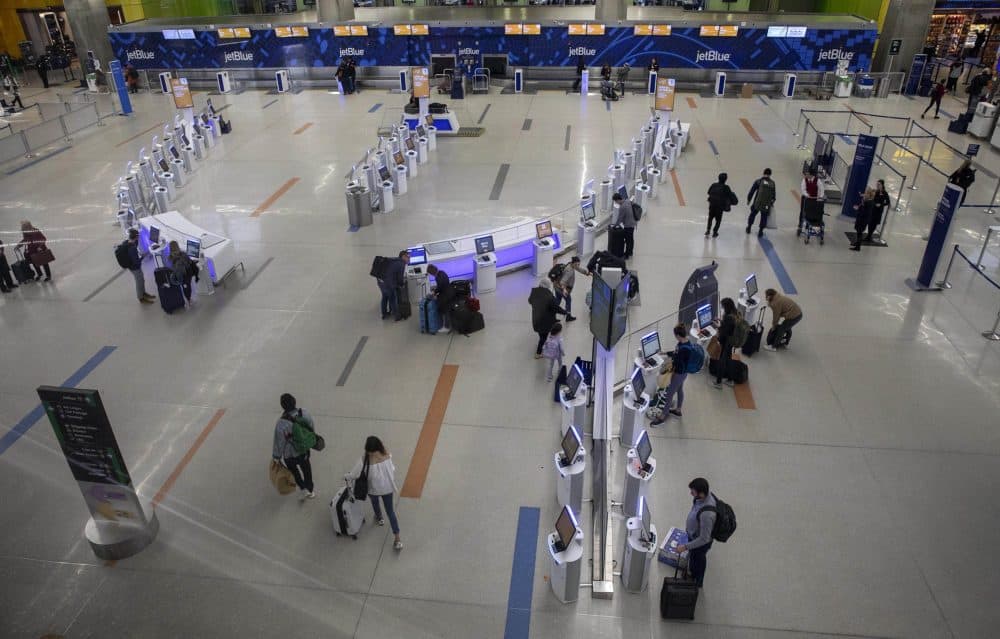 Here's the Radio Boston rundown for March 13. Tiziana Dearing is our host.
WBUR's Carey Goldberg's brings us the latest guidance on the coronavirus from medical experts and Gov. Charlie Baker, who has banned all gatherings of 250 or more. WBUR's Kathleen McNerney tells us what schools are doing to limit the spread of the virus and Alex Ashlock updates us on the marathon postponement.
Our Week In Review panelists untangle the societal, political, and economic impacts of the coronavirus in Massachusetts and the United States.
This program aired on March 13, 2020.