Public Health Experts Say Lack Of Coronavirus Testing Will Harm Efforts To Stop The Spread
54:46
Play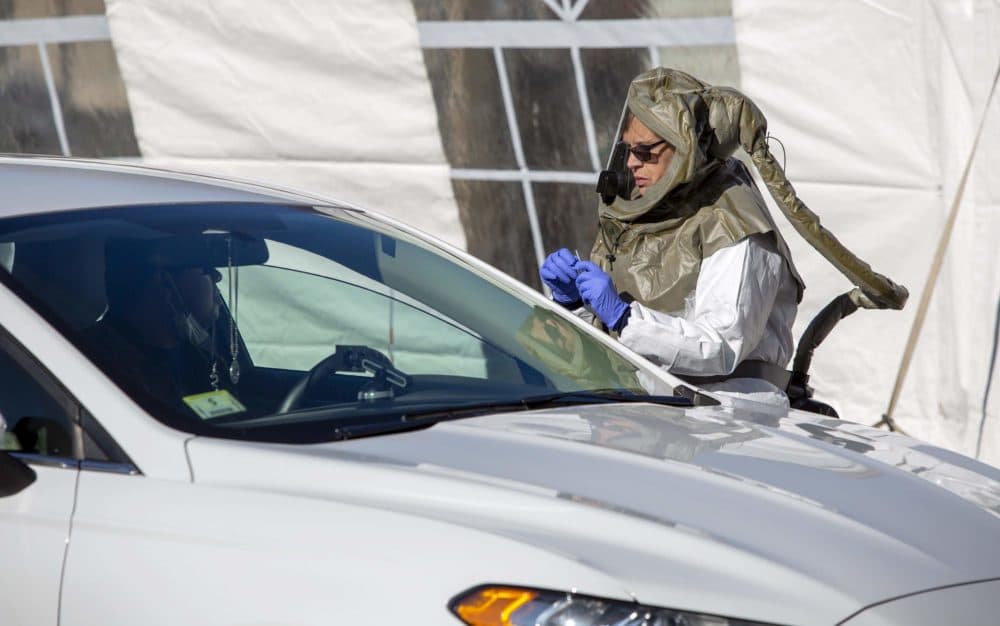 Here's the Radio Boston rundown for March 18. Tiziana Dearing is our host.
Rep. Joe Kennedy discusses why he supports the federal government providing cash assistance to families impacted by the coronavirus. Also, we hear his reaction and WBUR's Steve Brown's analysis on the latest remarks from Gov. Baker.
WBUR's Deborah Becker debriefs us on the state's efforts to increase testing for the virus, and why public health experts say current testing capabilities are not enough.
We take your health-related questions with Dr. Davidson Hamer, professor of infectious diseases and medicine at the Boston University School of Medicine, and Dr. Sandro Galea, Dean at B.U. School of Public Health. 
This program aired on March 18, 2020.