District Attorney Rachael Rollins Wants To Release 'Vulnerable' Inmates Amid Coronavirus Outbreak
47:44
Play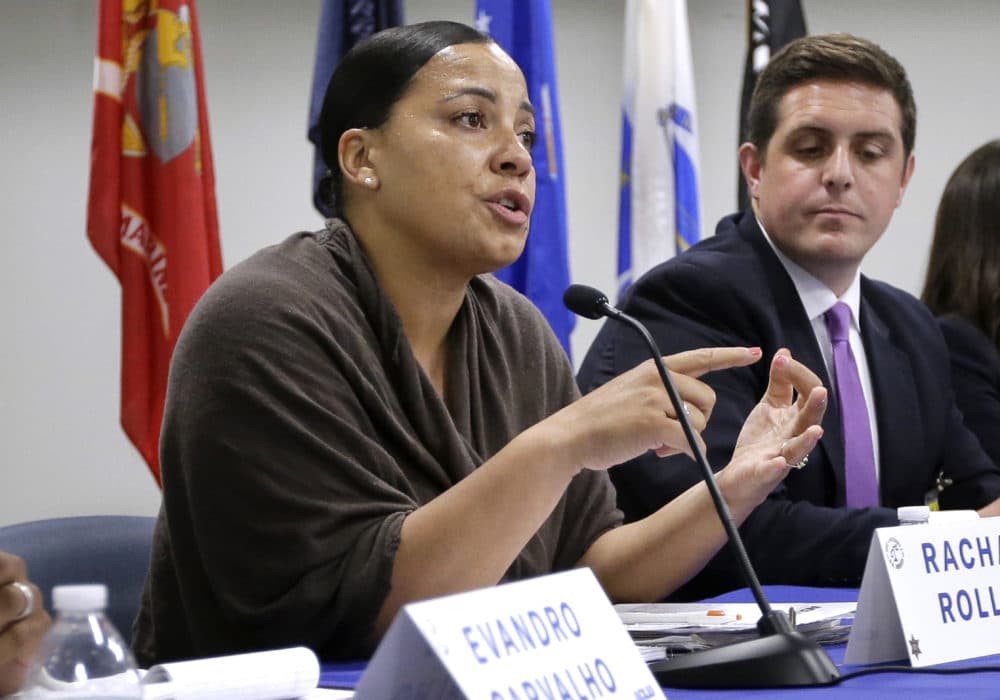 Here's the Radio Boston rundown for March 19. Tiziana Dearing is our host.
Suffolk County DA Rachael Rollins on her efforts to release prisoners who are not a threat to public safety to prevent the spread of the coronavirus among inmates in custody.
The T is reducing service and increasing cleaning of its vehicles in response to the coronavirus. At the same time, ridership is plummeting as more people stay home. MBTA General Manager Steve Poftak joins us with the latest.
Dr. Joshua Barocas with Boston Medical Center and the Boston University School of Medicine and Dr. Helen Boucher with Tufts Medical Center answer questions about the coronavirus and what we know about the spread.
Robert Allison, professor of history at Suffolk University, and Skip Desjardin, author of "September 1918: War, Plague, and the World Series," on lessons we can take away from how Boston handled the flu pandemic of 1918.
This program aired on March 19, 2020.