The Surge Is Coming. Are Massachusetts Hospitals Ready?
63:03
Play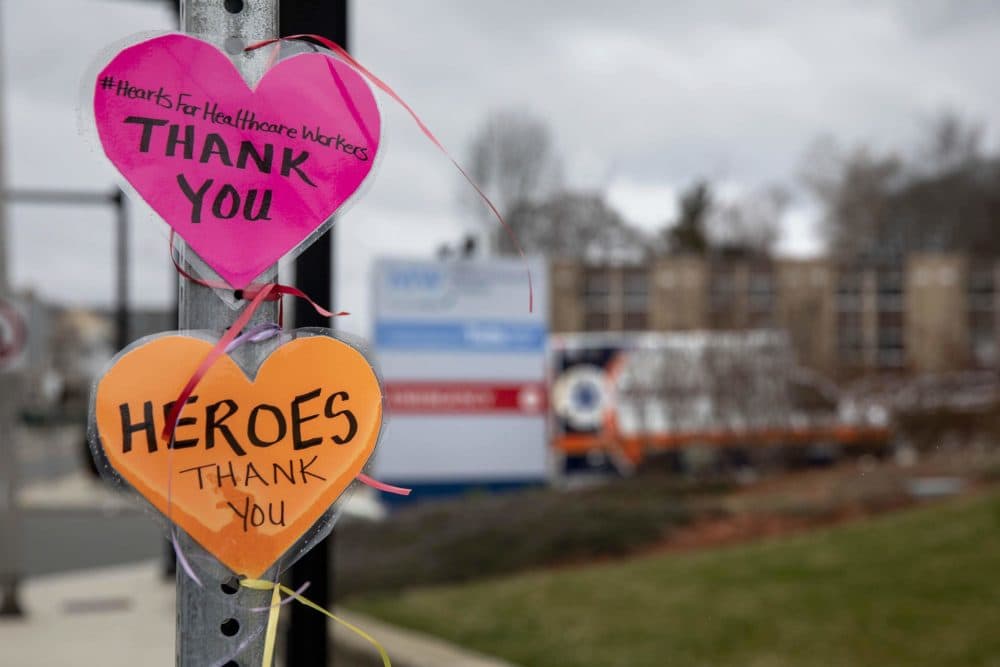 This article is more than 1 year old.
Here's the Radio Boston rundown for April 6. Tiziana Dearing is our host. With state leaders predicting a surge in coronavirus cases in the upcoming days, all this hour we talk about how the pandemic is affecting health care workers and hospitals.
We speak with two hospital workers on the front lines, a doctor in the emergency room and a nurse working a COVID-only floor, and their experiences so far.
How do we take care of the people working on the medical front lines, especially when they are worried about bringing the virus home to their loved ones? We hear about the experiences and anxieties of one family in Chelsea. 
We take stock of how one hospital is preparing for an influx of COVID-19 patients with Dr. Peter Slavin, president of Massachusetts General Hospital.
This program aired on April 6, 2020.