A Patriots' Day Unlike Any Other
47:55
Play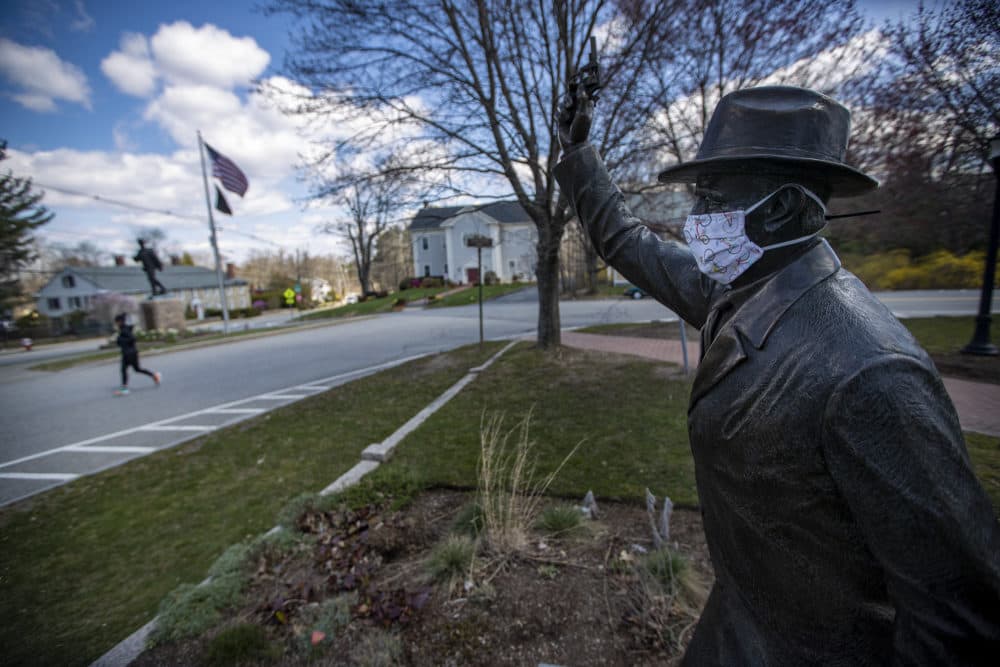 Here's the Radio Boston rundown for April 20. Tiziana Dearing is our host.
With no marathon, no re-enactments, and no Red Sox game, WBUR's Alex Ashlock, Rev. Mariama White-Hammond, and listeners reflect on what Patriots' Day means for Boston, and what we are missing most about not celebrating it publicly this year.
Boston Mayor Marty Walsh joins us to offer his perspective on what the day means to the city, and the decision to postpone the marathon until September.
Thomas Grilk, Executive Director of the Boston Athletic Association, talks about the challenges in moving the marathon to the fall, and how he's thinking about possible safety precautions that might be needed.
Connor Degan, Town Clerk for Hopkinton talks about the role his town plays in the marathon, and how the lack of celebration this year is resonating.
This program aired on April 20, 2020.