What's Behind The Protests Of Stay-At-Home Orders And Advisories
48:09
Play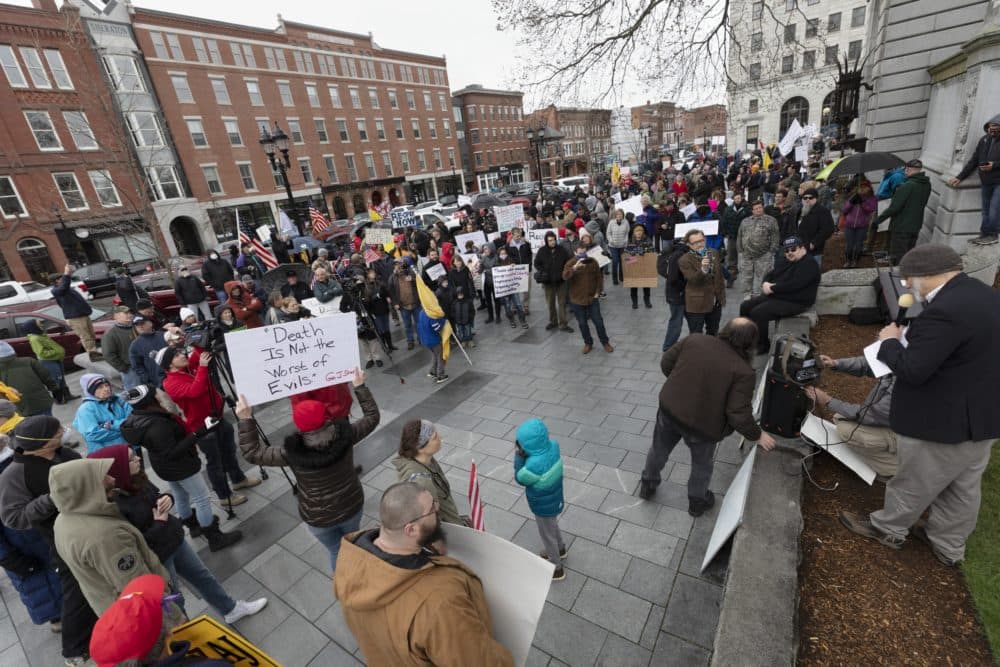 Here's the Radio Boston rundown for April 23. Tiziana Dearing is our host.
Around the country, protesters have started pushing back against stay-at-home orders and advisories, calling for a reopening of normal business operations. We hear from a protester, a doctor, and WBUR's legal analyst, Nancy Gertner.
With the baseball season suspended because of the coronavirus, there's no hint as to when we might be able to get back to baseball. That's not stopping Fenway's organist from playing, though. Josh Kantor has been livestreaming a "7th Inning Stretch" every day from his home — and joins us to play listener requests.
This program aired on April 23, 2020.