Unemployment Claims Surge In Mass. As The U.S. Enters A Recession
47:46
Play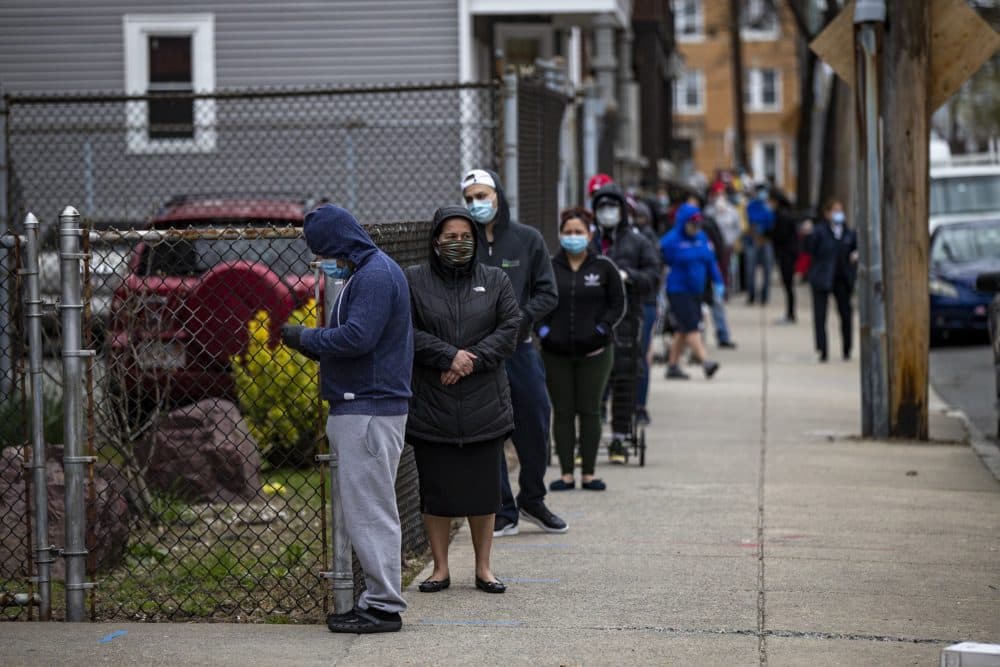 Here's the Radio Boston rundown for April 30. Tiziana Dearing is our host.
The coronavirus crisis continues to take its toll on the U.S. economy, which suffered its worst first quarter since the 2008 recession. That strain is being felt here in Massachusetts — and things could get worse. We talk with WBUR's Callum Borchers and former Gov. Jane Swift about the implications.
Susan A. Slaugenhaupt, scientific director of the Mass General Research Institute, talks with us about research being done on the coronavirus.
The coronavirus is forcing funeral homes and cemeteries to change our rituals around dying. We meditate on what these changes mean for how we mark the end of life and how these changes are impacting us as a society.
This program aired on April 30, 2020.