How Are We Marking The End Of Life, While Apart?
21:17
Play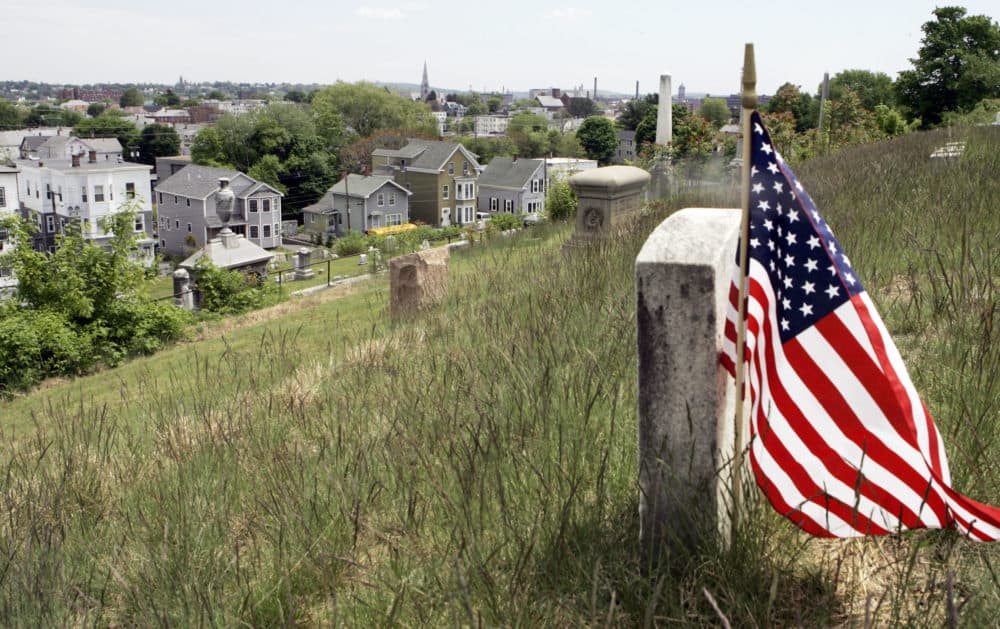 Before the pandemic, the staff at Pine Grove Cemetery in Lynn typically did around two to three burials a week. Arthur Dulong, the commission chairman for the cemetery, said now they are doing 18 or more burials per week.
Dulong's experience is not unique. Over 3,400 people have died in Massachusetts from the coronavirus — a number reflected by the increase in the obituary pages of local papers. There are also reports of funeral homes across the country overwhelmed by the number of people who have died last month from COVID-19 and other causes.
Social distancing protocols are also forcing funeral homes, cemeteries, and other institutions who help us memorialize the dead to change their burial rituals.
Radio Boston spoke with Arthur Dulong, in addition to Dahria Williams-Fernandes, director of the Floyd Williams Funeral Home in Dorchester, about how they've had to change how they connect with families who have lost loved ones at this time.
Interview Highlights
On how Williams-Fernades with the Floyd Williams Funeral Home is doing
Williams-Fernandes: "Funeral homes are probably seeing something that they've never seen before. You could have had maybe one or 10 funerals in a month. Now, we're looking at 10 a day in reference to death calls."
"It's honestly heart-wrenching. [I've] been working in communities and seeing people and their families grow over the years, then you just have this [fell] swoop of a large group of individuals [passing away]. It is depressing ... We feel this hit. We take it home with us."
On what a burial looks like right now at Pine Grove Cemetery: 
Dulong: "First and foremost, we have to protect our employees. At the same time, we're giving [people] their final resting spot and a lot of people have lost a chance to mourn or visit. Then, dictated by what's going on, we have to tell them that only a few family members can attend. If it rains, we can't supply a tent. We have [had] to take back a lot of what we normally just gave to people in their time of need."
A lot of the rules [around burials] change on the fly. What is[normal] today — could be changed tomorrow. A lot of pressure on the employees that we have, [we're telling them they're] also there to comfort [people] if just by expression and just by being attentive ... We're asking an awful lot from these men that do it on a day to day basis."
On how funeral homes have adapted to new safety guidelines: 
Williams-Fernandes: "Every funeral home is making their own decisions ... Maybe they're doing additional things or maybe they're cutting out services altogether. We are trying to keep services going by staying with ten people and having two people rotations ... There are different ways of trying to do it. It's way out of the box a lot of times when we're talking about the traditional way of doing funeral services."
"We are creating someplace where people can memorialize in a different realm. Whether it be somebody's website: make sure the obituary of that life goes up there, make sure that their picture goes up there, [doing] a memorial video."
On how Dulong views himself as a caretaker for the people that we've lost: 
Dulong: "The rural burial, when it started back in the 1830s, was [meant[ to make the most of the [cemetery] ... to make it a place to contemplate, to walk. [Trust] that we will always take care of your loved ones. When you're not here, there will be somebody taking care of your loved one and maybe you in perpetuity. This is something we take a lot of pride in. Put trust in the knowledge that you will be taken care of until the very end. It's an amazing thing — the care of the flowers, how we cut the grass, how we maintain a sense of dignity, beauty, and a place where you can celebrate or mourn."
On the need for more PPE and other equipment for workers at funeral homes: 
Williams-Fernandes: "It's a fear for our staff on a daily basis on how do I keep protecting them? In the middle of the night, I'm looking up ways to get PPE and things like that, because we're not able to get the resources that we need."
"When you're in the private sector of things, our distributors are cut off by the federal government at this point in time. Our ability to get [PPE] items has been quite difficult ... I reached out to the different organizations, I've received some from the National Guard ... Unfortunately, for a funeral home to function in its normal practice, those items would not suffice. That is becoming quite the issue across the board."
This segment aired on April 30, 2020.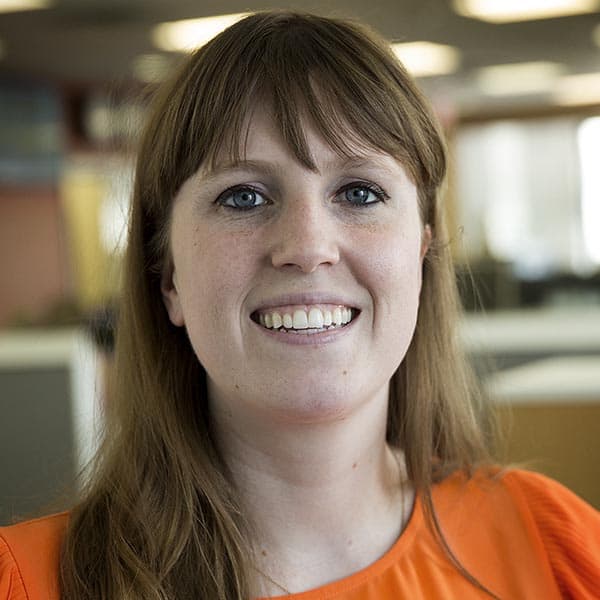 Zoë Mitchell Producer and Studio Director
Zoë Mitchell is a Radio Boston producer and studio director.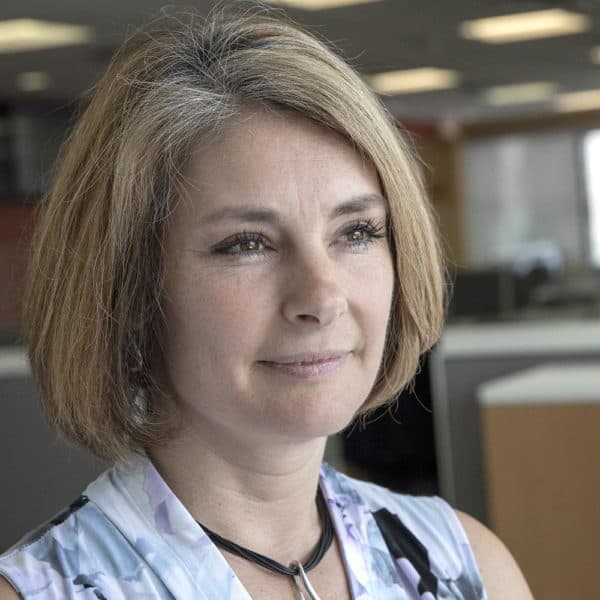 Tiziana Dearing Host, Radio Boston
Tiziana Dearing is the host of Radio Boston.