With Face Coverings Now Mandatory, What's Proper Face Mask Etiquette?
47:22
Play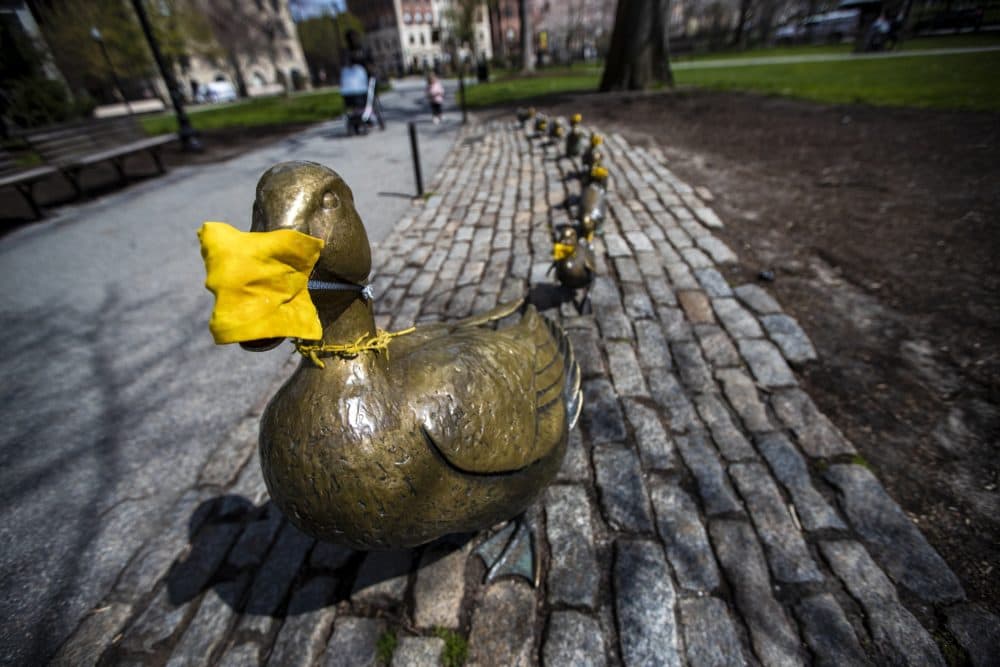 Here's the Radio Boston rundown for May 6. Tiziana Dearing is our host.
We speak with a local superintendent who wrote earnestly in a letter to his school community about the emotions behind the decision to close schools. But one simple message in his writing resonated above all: "It will be okay."
After a racist incident last year, the Museum of Fine Arts in Boston will commit $500,000 to community engagement and diversity and inclusion initiatives. WBUR's Cristela Guerra tells us more.
As Gov. Baker's mandatory face mask order goes into effect, masks have become an integral part of the state's strategy to slow the spread of COVID-19. But, with masks now mandatory in our communities, what's the etiquette?
This program aired on May 6, 2020.