While Morale Is High, Mass. Nurses Fear Catching COVID-19
47:32
Play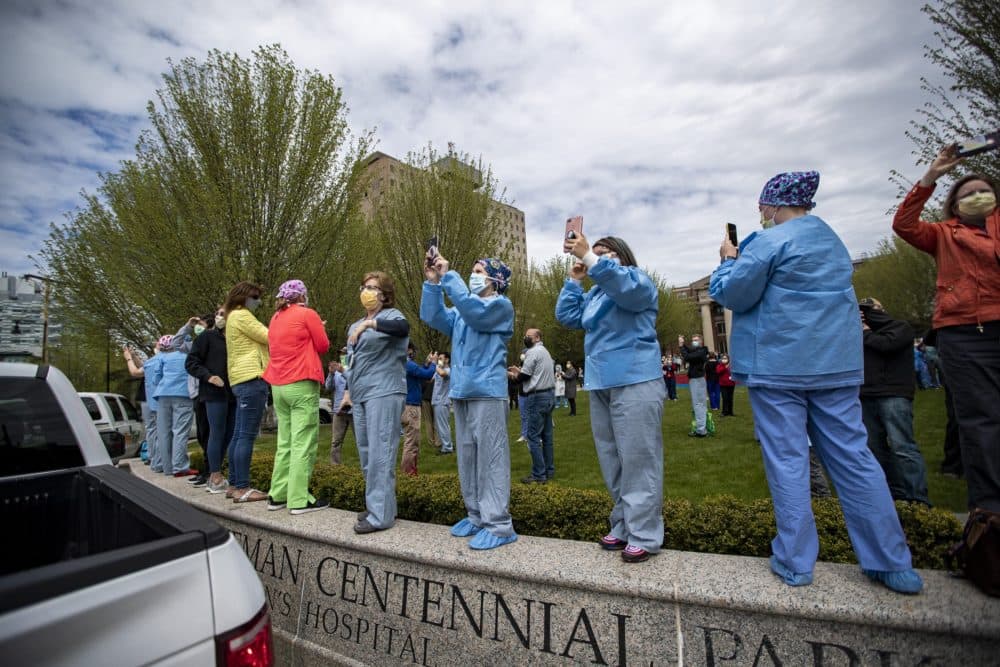 Here's the Radio Boston rundown for May 7. Tiziana Dearing is our host.
In a new poll, WBUR took a look at how local nurses are faring while confronting this global pandemic. Steve Koczela, president of the MassINC Polling Group, brings us the results and we hear from a nurse in Worcester.
May is National Mental Health month. We speak with Rep. Seth Moulton, who has made mental health services a focus of his work in Congress.
Public health experts and government officials are urging us to socially distance to slow the spread of the coronavirus. But what does this new reality mean for our mental health? We take calls on dealing with anxiety during the pandemic.
This program aired on May 7, 2020.