Peaceful Protests In Boston Draw Thousands, Then Clashes Erupted At Night
27:04
Play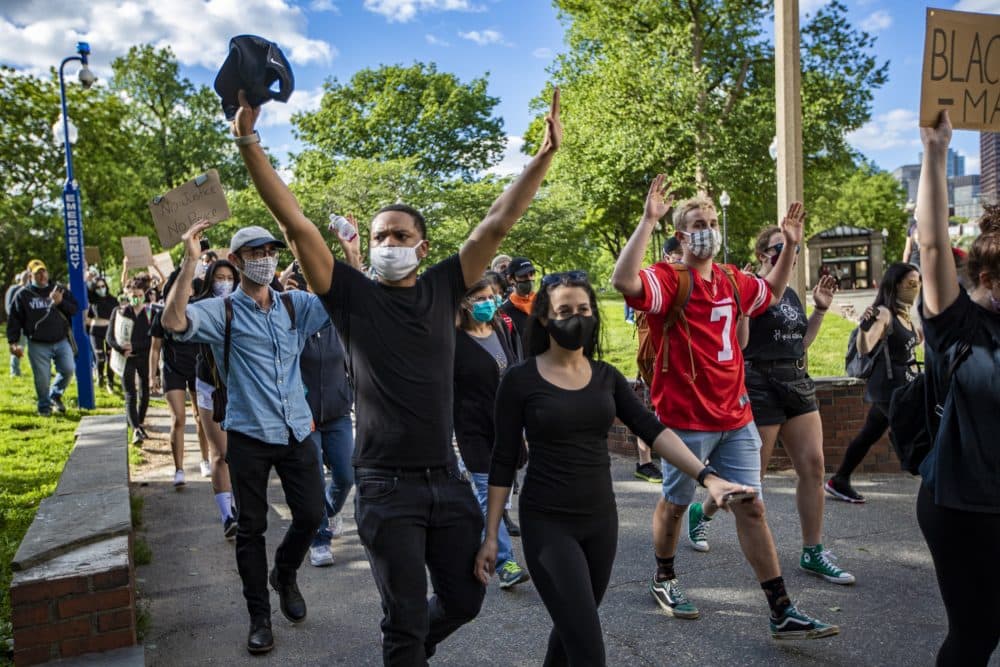 Here's the Radio Boston rundown for June 1. Tiziana Dearing is our host.
WBUR's Deborah Becker recaps the protests Sunday night in Boston, which were peaceful throughout the day, but devolved into some violence at night.
We hear from Boston City Councilor Julia Mejia, who attended the protest and assisted young protesters trying to get home after the MBTA closed stations.
We hear from Rev. Willie Bodrick II, associate pastor at Twelfth Baptist Church in Roxbury, who was also there on Sunday night. He talks about how he views the path forward.
This program aired on June 1, 2020.