Boston Leaders Mobilize Around Black Lives Matter Protests And Police Reform
47:51
Play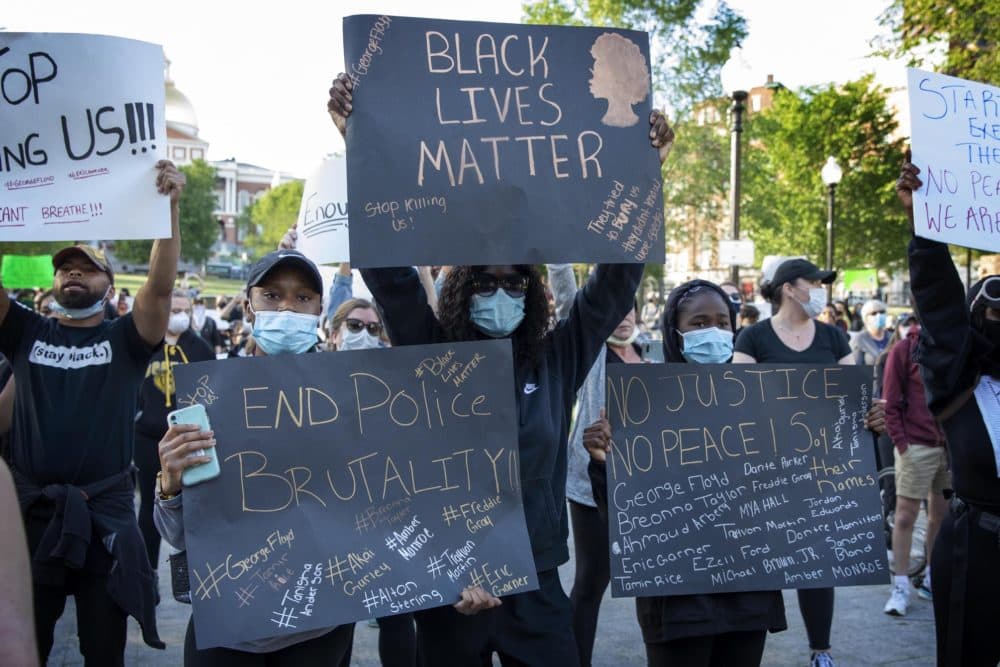 Here's the Radio Boston rundown for June 2. Tiziana Dearing is our host.
With demonstrations continuing over the death of George Floyd and police brutality, we talk with Monica Cannon-Grant, founder and CEO of her nonprofit, Violence in Boston, who is organizing a rally on Tuesday. We also speak with Boston City Council President Kim Janey, an elected official calling for reforms.
With everything going on, we process this moment together, taking stock of where we have collectively and individually failed, what we've gotten right, and where we go from here. We take listener calls and speak with Rev. Mariama White-Hammond and Segun Idowu of the Black Economic Council of Massachusetts and co-founder of the Boston Police Camera Action Team.
This program aired on June 2, 2020.