Local DACA Recipients Celebrate 'Temporary Victory' As Supreme Court Rules The Program Stands
47:19
Play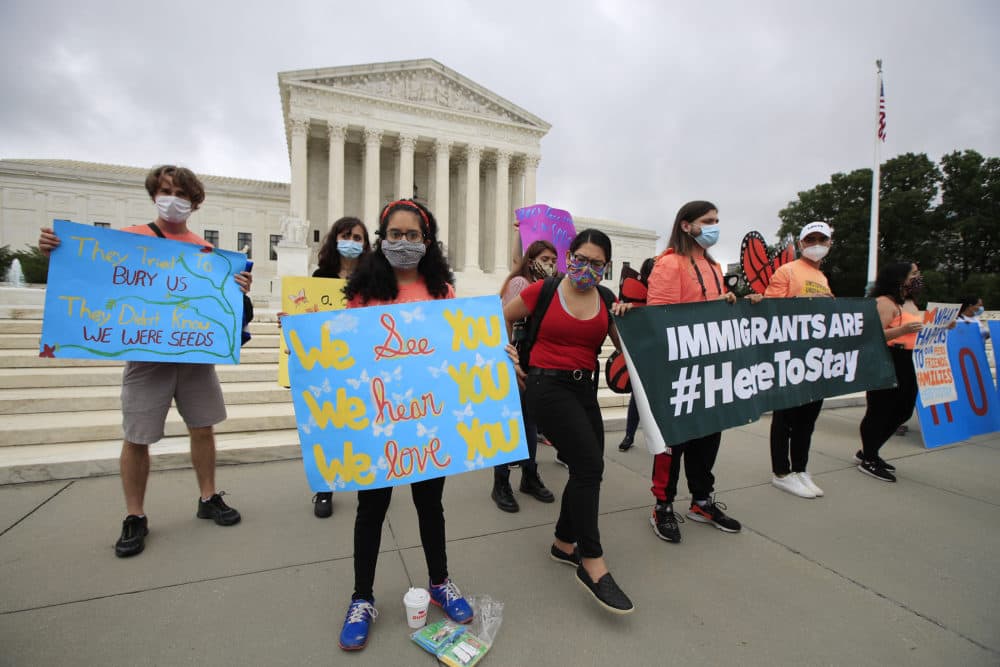 Here's the Radio Boston rundown for June 18. Tiziana Dearing is our host.
DACA will continue after the Supreme Court rejected an effort by the Trump Administration to end the Deferred Action for Childhood Arrivals program. We hear from a local DACA recipient and advocate who calls the ruling a 'temporary victory,' hear legal analysis, and take your calls.
Gov. Charlie Baker unveiled a new police reform bill Wednesday, in response to ongoing protests calling for changes. Are the proposed reforms the right approach? We ask Brock Satter, co-founder of Mass Action Against Police Brutality, and Dic Donohue, policy researcher at RAND Corporation, for their reactions.
Friday is "Juneteenth," and this year's commemoration has taken on increased significance amidst national protests over racism and police violence. We get a historical perspective from Kerri Greenidge, an assistant professor in the Department of Studies in Race, Colonialism, and Diaspora at Tufts University.
This program aired on June 18, 2020.