It's Primary Day In Massachusetts
47:54
Play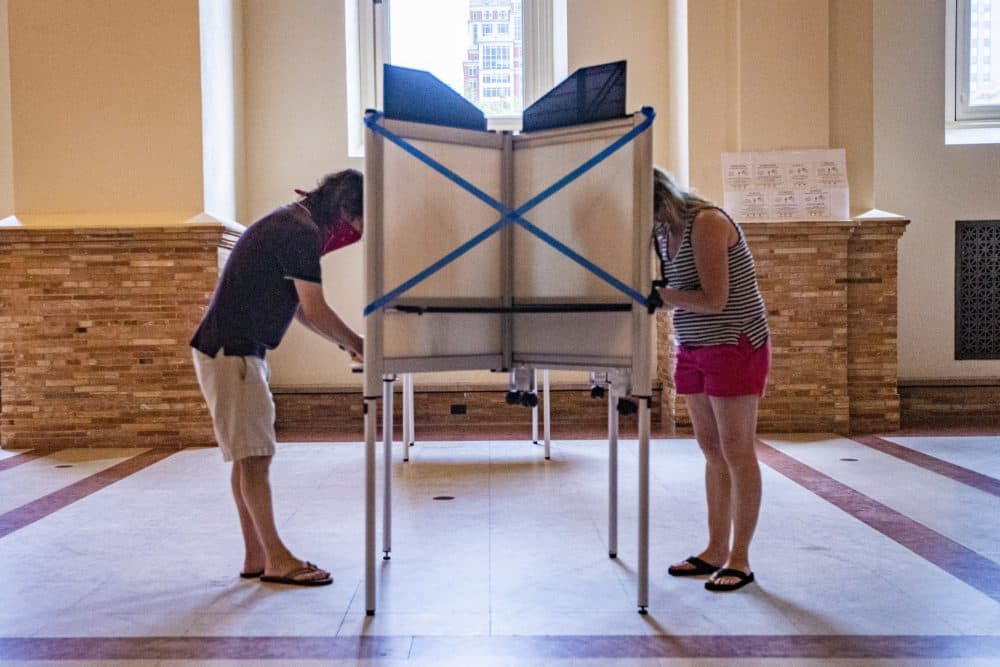 Here's the Radio Boston rundown for Sep. 1. Tiziana Dearing is our host.
We check in with a handful of our reporters, who are covering today's state primary and talking to voters at polling locations across Massachusetts.
With the start of September marking the unofficial beginning of a new academic year for higher education, we check in with Peter Ubertaccio, Dean of Arts and Sciences at Stonehill College, who makes the case for on-campus living and learning, even during the pandemic.
So far it has been, to put it mildly, quite a year. As we turn our calendars to a new month yet again, still dealing with the ongoing pandemic, a reckoning over race in this country, and the final two months of a presidential election, we check in with listeners and ask how everyone is doing. We're also joined by Michael Curry, former president of the Boston chapter of the NAACP, and Meredith Goldstein, who runs The Boston Globe's "Love Letters" advice column and podcast.
This program aired on September 1, 2020.