Local Remembrances Of Justice Ruth Bader Ginsburg
48:21
Play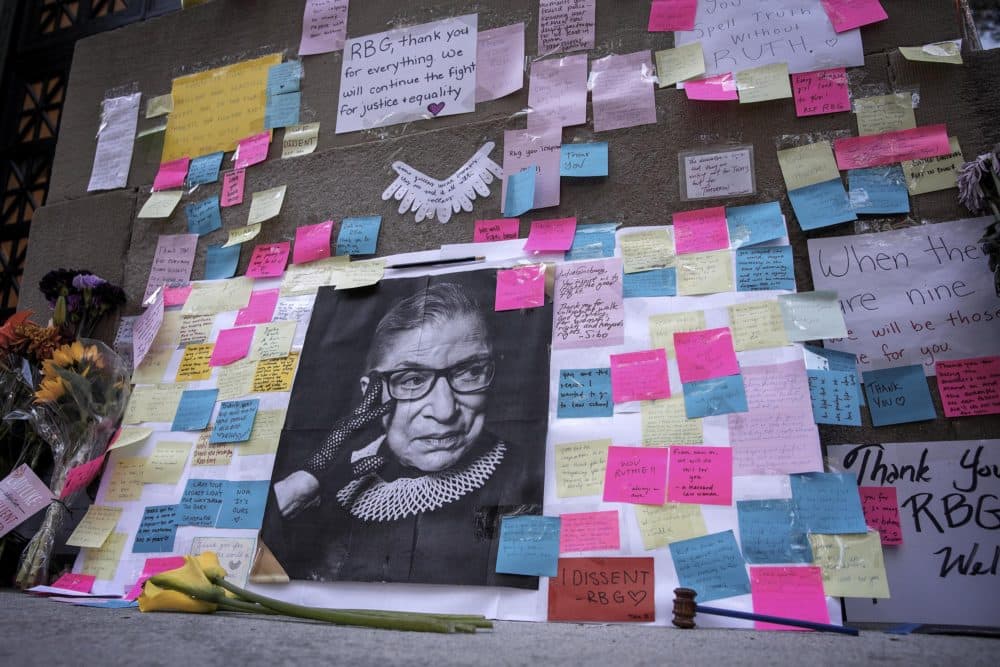 Here's the Radio Boston rundown for Sep. 21. Tiziana Dearing is our host.
We take listener calls on Boston's memories of Supreme Court Justice Ruth Bader Ginsburg. We also hear from Ron Cass, Emeritus of Boston University School of Law; Nancy Gertner, WBUR legal analyst, retired federal judge, and senior lecturer at Harvard Law School; and Renee Landers, professor of Law and Director of the Health Law Concentration at Suffolk University.
It's been months in the making, but today students and staff returned to school — remotely — in Boston. We check in with WBUR's Carrie Jung about how the day went.
Beloved Allston rock club Great Scott announced in May it would be closing permanently because of the pandemic. But now, it looks like longtime concert booker Carl Lavin is on the edge of a deal to move the venue to the site of Regina Pizzeria in Allston, which also closed because of the coronavirus.
This program aired on September 21, 2020.