How Will Boston's Restaurants Survive Winter?
48:09
Play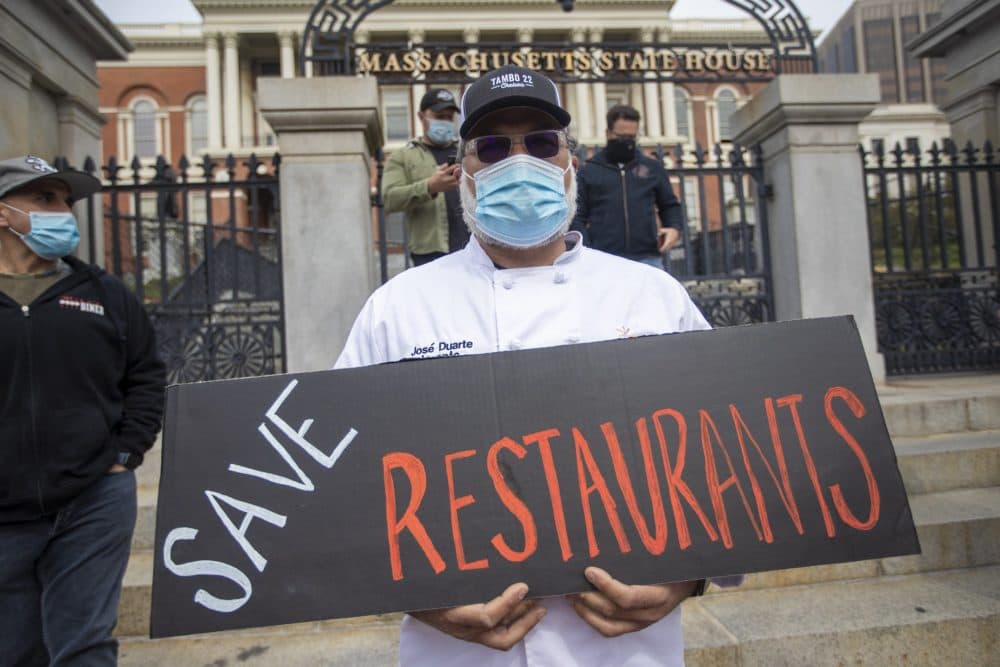 This is the Radio Boston rundown for Dec. 2. Tiziana Dearing is our host.
Some 79 prisoners and 20 staff have tested positive for the coronavirus at the Hampden County Jail. The news comes amid allegations by attorneys for families of two inmates that the state Department of Correction is trying to hide the number of people dying of COVID-19 in its custody. We speak with WBUR senior correspondent Deborah Becker.
Lee Pelton, now the President of Emerson College, will step down from that role at the end of the academic year in June to take over as the Boston Foundation's next President and CEO. The Boston Foundation is one of the twenty largest community foundations in the country and has assets of more than 1.2 billion dollars. We speak with Lee Pelton.
Boston's "Temporary Outdoor Dining Program" is no more and restaurants in the city can no longer use public sidewalks and parking lanes for outdoor dining. With that option gone, and winter weather nearly upon us, restaurants are once again grappling with how to survive this pandemic. We take listener calls on the cold winter ahead for restaurants.
The biggest band on the planet right now is the K-Pop group BTS. The success of BTS is part of the "Korean Wave," which refers to the global growth of Korean popular culture since the 1990s. Hae Joo Kim is the new assistant chair of the Professional Music Department at the Berklee School of Music, and an expert on K-Pop and popular music in Korea. Now that K-Pop is dominating in America, she says there are lessons in its success for American music students.
This program aired on December 2, 2020.