Boston Globe Columnist Illustrates The 'Beautiful Resistance' In Black Life
11:26
Play
As we reflect on this challenging year, we'll remember the faces of Ahmaud Arbery, George Floyd, Breonna Taylor, and so many more.
We'll remember the images of hundreds of thousands of people taking to the streets in protest, and sometimes being met with violence and counter-protest.
Boston Globe columnist Jenee Osterheldt is making sure we also recognize and remember a joy that persisted through it all. Her new series, "A Beautiful Resistance," is a celebration of that joy. It profiles Black Bostonians and Massachusetts residents — homeowners, performers, artists and more — as a reminder that Black life is more than suffering, even in the face of injustice.
Interview Highlights
On why a different narrative was needed:
Jenee Osterheldt: "It wasn't just what I've seen this summer and this year. It's kind of the long lasting, persistent narrative of what it means to be Black in America as defined by gatekeeper's in the media, which tends to always be through the lens of brutality, always through the lens of inequity and suffering. And while white supremacy is a reality in America and so is inequity, and blackness is not a burden, that suffering does not define us. It's not who we are."
"You know, Sojourner Truth has a pair of quotes and it is, 'Life is a hard battle anyway. And if we laugh and sing a little as we fight the good fight of freedom, it makes it all go easier. I will not allow the light of my life to be determined by the darkness around me.' And I feel like because we've had so little control over our narrative and over our imaging, the narrative has become brutality, it's become crime, it's become violence, it's become suffering. And that strips us of power and agency. When you don't own your story, it strips you of power. And when I got back from Minneapolis from George Floyd's first funeral service, I just wanted a way to wrap my arms around us and hug us because we can't hug each other right now. And I also wanted a way for people to understand we're more than this, and celebrate us while we're here, while we're alive. You shouldn't have to watch one of us be lynched for eight minutes to suddenly invest in our humanity."
"You don't cover these communities, you serve these communities. And for too long, we forgot that we're supposed to be serving the community and telling the truth. And if you only tell the story of pain, you're not telling the whole truth."

Boston Globe columnist Jenee Osterheldt
On the importance of someone telling a story who has lived experience:
Osterheldt: "It's imperative. Media, and not just legacy media, not just newspapers, but also digital media like media, period, across the board, on TV, on the radio, in newsrooms everywhere, like it doesn't reflect America. There are very few Black journalists and journalists of color in newsrooms telling stories, and when you start to look at the coverage, you very soon realize coverage of Black and brown people is often crime, sports, celebrity, or murder."
"You know, we don't get that every day living stories, and when we do, they're not the centerpiece, they're not, you know, above the fold. They're not with beautiful big pictures like the ones that white people get the luxury and privilege of having. Black journalists have always done this work. Black newspapers have always done this work. But when you are a Black journalist at a white paper — at a paper that's dominated by all white editors — trying to explain the importance of telling stories like these for years and getting them to get the big A1 coverage, the big centerpiece coverage, has it been hard for journalists all over the country because you soon realized that you kind of have to validate and define things that no one else has to validate or define. Or people don't understand how something works and that chips away at your spirit a little bit."
On full representation within the media:
Osterheldt: "...I will say that readers who have not gotten to see themselves with this type of branding and this type of real estate in the paper and online have been very fulfilled. I think getting a platform like this and being able to share your story gives you agency, it gives you access ... it does mean something to have representation and to also be able to connect to the community at large."
"And media just can't keep shutting us out. It just can't. It's not a sustainable model. You don't cover these communities, you serve these communities. And for too long, we forgot that we're supposed to be serving the community and telling the truth. And if you only tell the story of pain, you're not telling the whole truth."
On telling the whole story:
Osterheldt: "People don't know these stories because the American way is not to tell stories of Black triumph and Black victory."
"Those aren't stories we tell. We erase those stories, because when you erase those stories, you disempower people. And that's what journalism has to start becoming accountable for and start performing correctives over. We have been complicit — our industry has been complicit in disempowering people — by not telling the whole story."
This segment aired on December 8, 2020.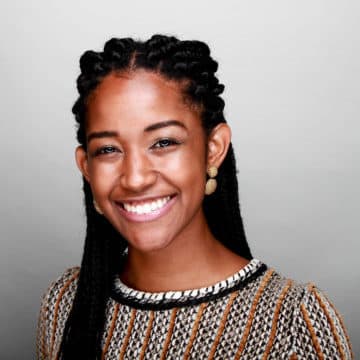 Paris Alston Host, Consider This
Paris Alston is WBUR's host of the Consider This podcast and a former producer for Radio Boston.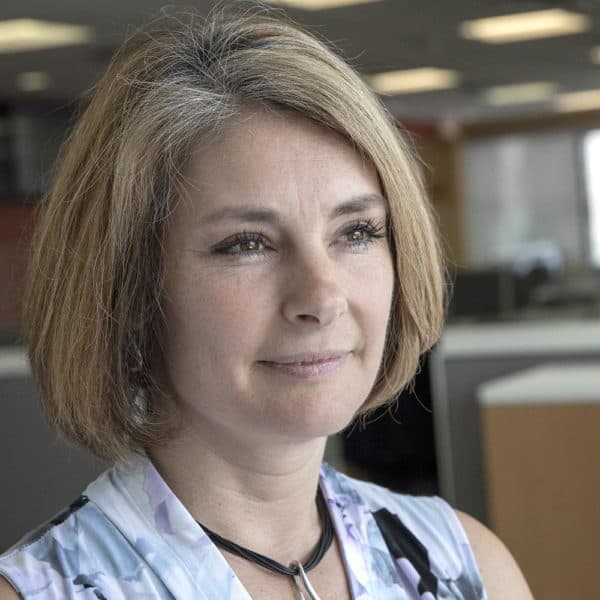 Tiziana Dearing Host, Radio Boston
Tiziana Dearing is the host of Radio Boston.