The Word Of The Year? No Surprise, It's "Pandemic"
12:14
Play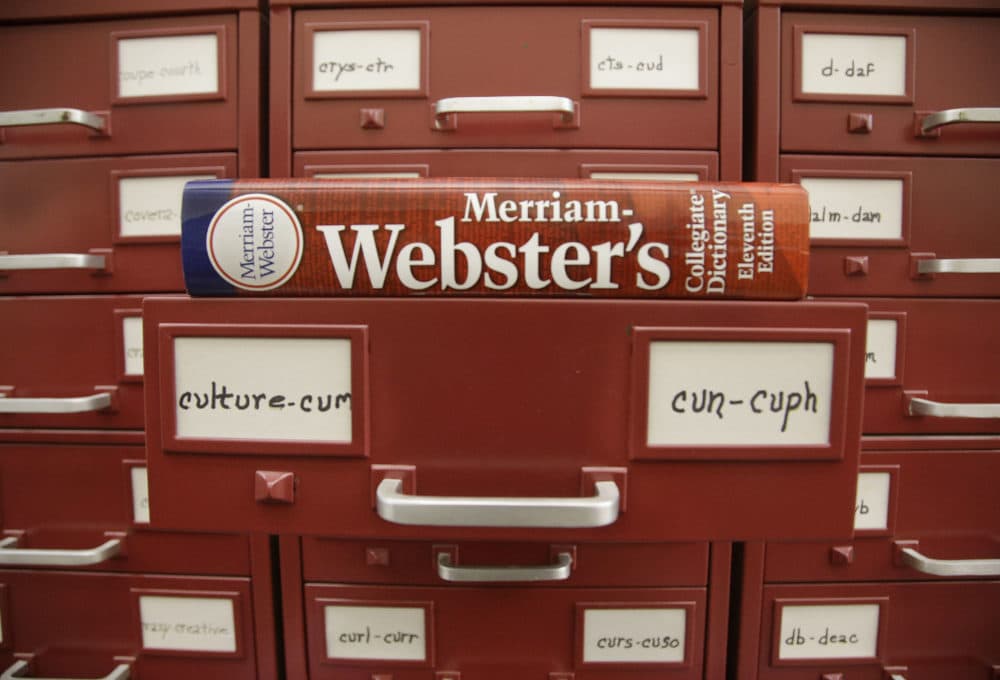 The Massachusetts-based Merriam-Webster Dictionary is out with their annual words of the year. Top spot? Pandemic. Also on the list: coronavirus, defund, icon, malarkey, quarantine and irregardless. We speak with Peter Sokolowski, editor at large of Merriam-Webster Dictionary in Springfield.
Interview Highlights
On "COVID-19" being coined an official term in the dictionary:
Peter Sokolowski: "Well, none of us had ever heard that word a year ago, for sure. And it was coined by the World Health Organization to name this disease in February of this year. We saw in our dictionary data, we have 100 million page views a month at the website and two billion lookups a year on our app. So a lot of data coming in. And many people were looking this new term up, but there was no entry — not only in our dictionary, there was no entry in any dictionary for that term."
"But our science definers had noticed the term in January and February when it was coined, and had drafted a definition. And we decided to have a kind of 'emergency release' to put out a few words that were associated with the pandemic, including COVID-19 itself, and to make them available immediately rather than to wait for our normal publishing schedule. And so the record was set at 34 days between coinage and entry into our dictionary."
On how big the word "pandemic" became in 2020:
Sokolowski: "You know, our word of the year is a statistical analysis of which words sent people to the dictionary during the previous year. We noticed something for the first time when we looked at this data, which was there was a little uptick on January 20, which was the date of the first positive case in the United States. You could see the word starting to go up. But then on February 3, the day that the first COVID patient in the United States was released from a Seattle hospital — that was when there was a significant lookup. About 1,600% percent over a year before that."
"But then the big day was in March when the World Health Organization officially declared that COVID-19 can be characterized as a, quote, pandemic. And that's the day that the word had a 115,806% lookup increase over that same day last year, which is astonishing. Almost 116,000% increase. And so what you see here is a couple of things. First of all, when a word seems suddenly technical or legal or medical, that drives people to the dictionary. And 'pandemic' might be a word in our general vocabulary, but only in a general way. When it suddenly seems to affect our daily lives, that specificity — that urgent specificity — is what sends people to the dictionary."
On how words can affect our psyche and have stories:
Sokolowski: "...Of course, the words themselves have stories. You know, the story of a word — its biography — is its etymology, its own history. And pandemic, 'pan' in Greek means 'all' or 'every.' And 'demos' means the 'population' or 'people.' So 'all of the people' is what pandemic means."
"And it connects it to the word 'epidemic,' which means 'on or upon the people' or 'endemic,' which 'means in or within the people.' So within the people, on the people, all the people. And it's interesting and important to note also the 'demos' — the 'dem' part of a 'pandemic' is the same 'dem' that's in 'democracy' or 'demagog,' you know, population or populists or people."
"And so this is a word that means 'affecting all of us.' And that's really the profound nature of this disease, of course. But it's also the profound nature of the sort of cultural response we all had to stay home. Many businesses had to close. You know, obviously the consequences were immediate. As it happens — and I'm sure my story is not unique at all — March 11 was the date that this disease was declared a pandemic. [March 12], my company had a practice work from home day just to make sure that we all had connections. That evening we got an email that said, don't come back. And we haven't been back since. So the fact is that 24-hour period was a really momentous one for all of us."
This article was originally published on December 14, 2020.
This segment aired on December 14, 2020.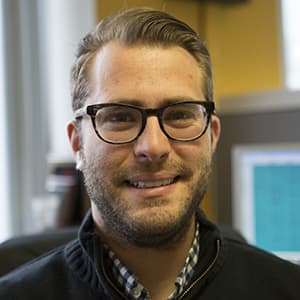 Jamie Bologna Producer/Director, Radio Boston
Jamie Bologna is producer and director of Radio Boston.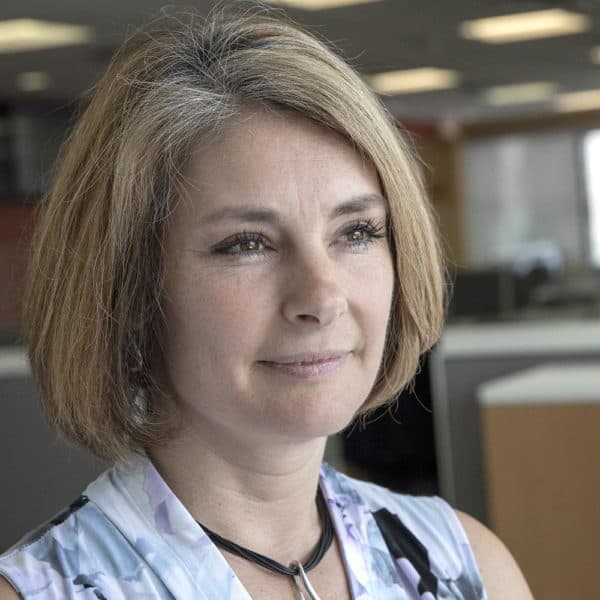 Tiziana Dearing Host, Radio Boston
Tiziana Dearing is the host of Radio Boston.