As Phase 1 Of Vaccines Begins, Cities And Towns Roll Back Reopening
47:12
Play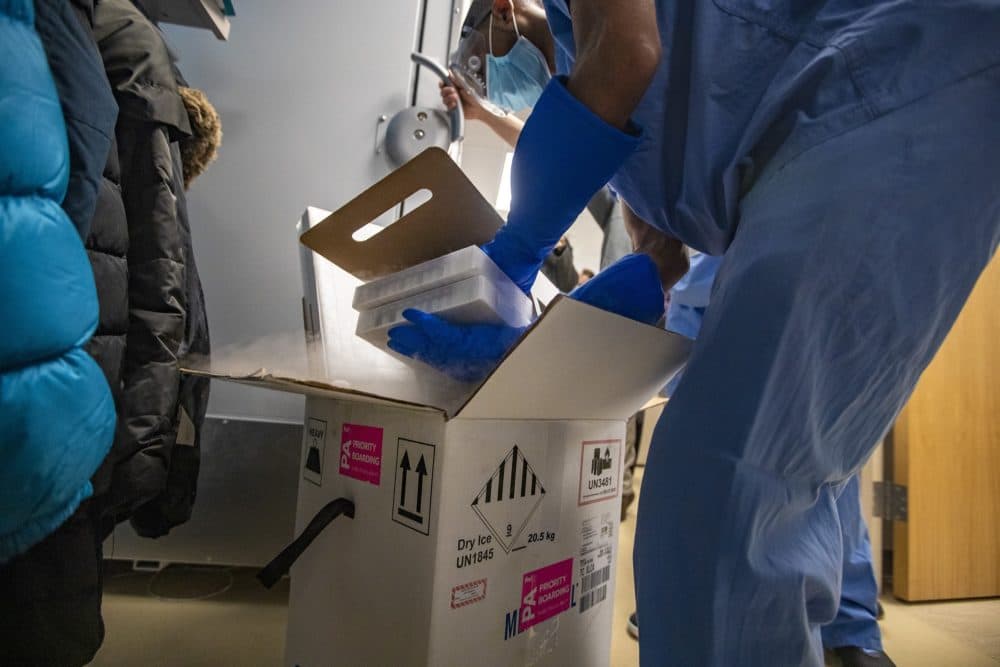 Here is the Radio Boston rundown for Dec. 15. Tiziana Dearing is our host.
It's a whiplash kind of day in this pandemic. The U.S. passed 300,000 dead. Boston, Somerville, Newton, Brockton and Winthrop prepare for a modified rollback. Simultaneously, Phase One of vaccinations started in earnest today, and the federal Food and Drug Administration is moving forward on emergency authorization for a second vaccine. We take listener questions and make sense of it all with two local health experts.
This holiday season, Massachusetts families are mourning the deaths of 11,000 loved ones due to the coronavirus. Siblings Jonathan and Hilary Krieger's father died in April, and they've embarked on a unique way to honor his life. They're trying to get a word he invented, "orbisculate," added to the dictionary.
With so many of us stuck at home and movie theaters closed, it's been a banner year for television. As Boston Globe film critic Ty Burr writes, that's a big problem for the movie industry. He joins us to discuss the future of the movies and the year's great films.
This program aired on December 15, 2020.