It's A Snow Day In Boston
47:42
Play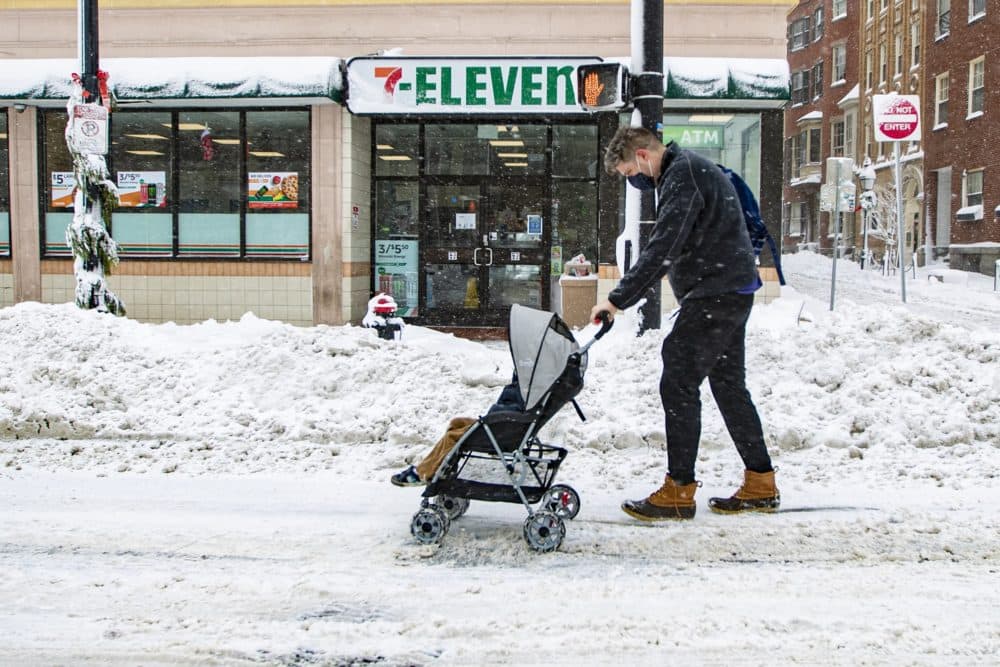 Here is the Radio Boston rundown for Dec. 17. Tiziana Dearing is our host.
Boston shattered the record for most snowfall on this date, reporting over 12 inches of snow. We get an update on the clean-up in neighboring Quincy.
How are you embracing this snow day? If you have kids, did they get a snow day, or did the pandemic undo that tradition for you, too? We take stock of Boston's first real snow day this year with Beth Teitell, a reporter for the Boston Globe, and parent Quiana Agbai, who runs the blog and Instagram "Harlem Love Birds."
We celebrate a December snow day with an ode to our favorite holiday cookies! We take listener calls with James Beard award-winning cookbook author Dorie Greenspan, author of "Dorie's Cookies," on her favorite recipes this year.
We end our show with a tribute to Black Nativity, which is celebrating 50 years in Boston this weekend. Black Nativity situates the nativity story in an early 20th-century Black neighborhood. We hear from  Edmund Barry Gaither, the director of the National Center for Afro-American artists.
This program aired on December 17, 2020.