Reflecting On The Year-Long Pandemic State Of Emergency In Massachusetts
47:35
Play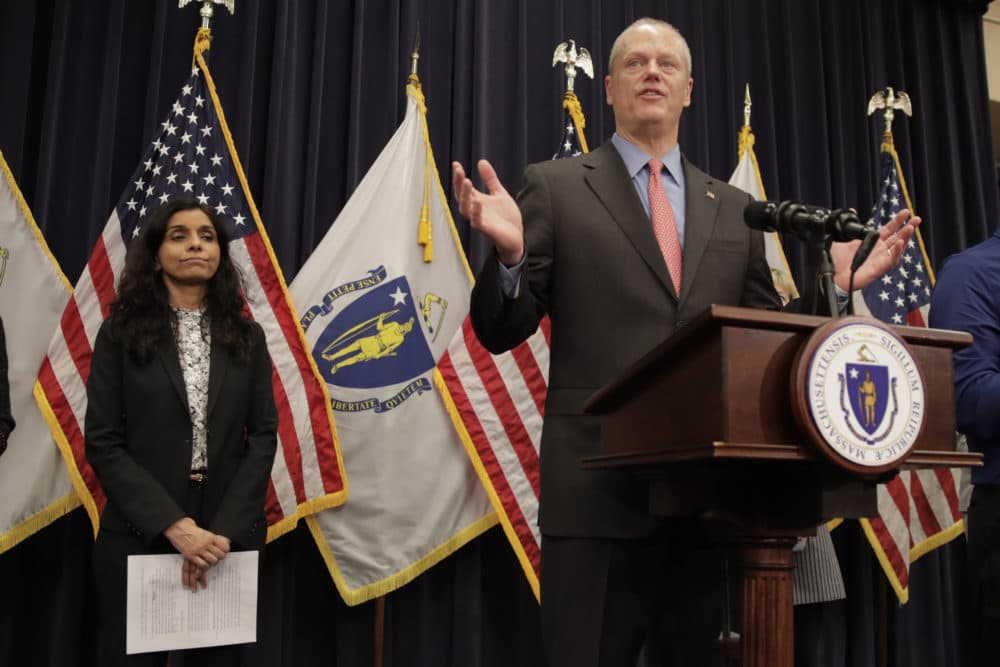 Here is the Radio Boston rundown for March 10. Tiziana Dearing is our host.
One year ago, Massachusetts Gov. Charlie Baker declared a state of emergency, due to the then-evolving situation around the coronavirus. Where are we now, one year into that state of emergency and into a global pandemic? We take listener calls with Dr. Ashish Jha, health policy researcher and the Dean of the Brown University School of Public Health, and WBUR reporters Martha Bebinger and Steve Brown.
The temperature is in the 40s in Boston, but it hit 61 degrees Tuesday, and may reach the high 60s Thursday. Is Spring finally here? We're ready to get outside, and that includes getting into the garden — no matter how big or small your garden may be. We get gardening tips and take listener calls with WBUR meteorologist David Epstein, who is also the horticulturist behind the website GrowingWisdom.com, and Patricia Spence, President and CEO of the Urban Farming Institute.
This program aired on March 10, 2021.