'Something I Wasn't Sure I'd Ever See:' Kim Janey Takes Helm As Boston's First Black, Woman Mayor
13:35
Play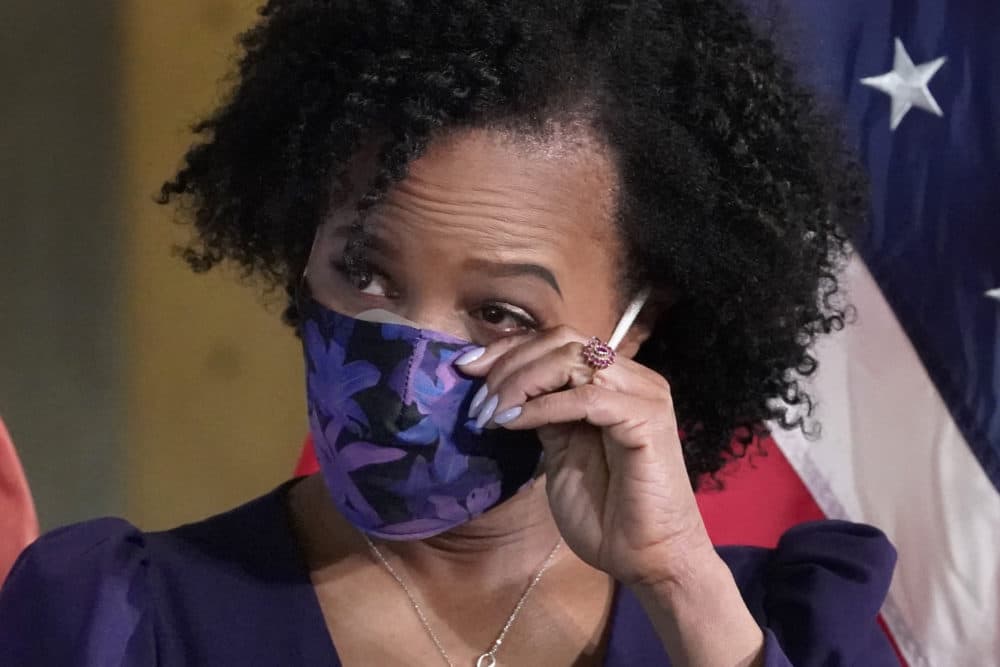 Kim Janey is the woman of the week here in Boston. Yesterday, she was sworn in as the city's 55th Mayor and its first Black and first woman Mayor. She joins us to talk about her agenda and this moment.
Interview Highlights
On how she's meeting the moment
"It is still so, so surreal just to think that, here I am sitting here as the first black mayor and the first woman mayor of our city — something that I wasn't sure I'd ever see. So it's an incredible moment, not just for me personally, but for our city. And I am just super proud of how far we have come as a city.
" ... My lived experience is very different from the men who came before me. And I will bring that unique perspective to this work. Definitely a focus on racial equity and ensuring that we have an agenda to recover, reopen and renew our commitment to all Bostonians. Much of that focus in the beginning, of the recovery part of the agenda, is certainly to ensure that the vaccine is getting out to residents. We have more work to do on that front, especially as it relates to vulnerable populations and communities that are hardest hit. And [I] definitely want to make sure everyone who wants the vaccine has access to the vaccine, has confidence in the vaccine, so that we can safely reopen our businesses to their full capacity, get people back to work — especially the workers who were laid off and displaced at the beginning of the pandemic. And getting our children back into schools with their teachers and their peers."
On what 'renewal' means to her
"I want to just acknowledge that there is a good foundation already here in our city in terms of the things that we need in place. I want us to renew our commitment to the residents of Boston around housing and climate change, around public transit, around improving our schools, addressing police reform in our city. But part of this agenda for renewing also means that we create space not only to bring people in — new voices in, people who may have felt left out of power in the past — [but] that we also create space for joy. What I've been calling a joy agenda this past year has been so incredibly difficult for all of us. COVID-19 has impacted everyone. And so we have to make sure that we are coming back together as we reopen and recover from this pandemic; that we reconnect with each other, that we rebuild with each other in terms of relationships. And that we take time to celebrate the things that make Boston so wonderful.
"This is a great, world-class city, we're a championship city, there is a lot to be proud of in our city. And we need to ensure that the prosperity that is in Boston is shared and that we are doing everything that we can to just rebuild that faith when it comes to shared prosperity in Boston and the commitment that people have for our city. And I'm encouraged, because so many people care about our city. It's our business leaders. It's our faith leaders. It's our community leaders. It's everyday residents. It's the wonderful employees who make this city strong. And so I'm encouraged by the work that is already underway, but I want to make sure that we are intentional about creating this space to reconnect with each other so that we can have that more vibrant city. And it goes beyond what many people think when we think about our city and downtown and in all of the places here in the center of our city, it has to spread out through our neighborhoods. The neighborhoods are what make Boston so special, certainly to me."
On what it meant to revisit Edwards Middle School, where she was bused as a child, as mayor
"I come from a family of educators, I spent much of my career in education advocacy, so I knew I wanted to visit a school, but I thought it was particularly important to visit the Edwards because, you know, my experience there was very painful and traumatic — what all of the students who lived through that era and in our city's history, and they were very dark days. And so to be able to go back as mayor and to visit that school, and to see our young people in the classroom engaged in their learning. I visited one classroom in particular where they were learning about desegregation, and then to be able to share with them my story, and then to stand there as the first Black mayor for our city and the first woman mayor for our city was just really a powerful moment, I think, for the young people in the classroom. ... And I think really a symbol of how far we have come as a city, and so it was particularly special because of that. It was the signal of the progress that we have made as a city. That being said, we obviously have a lot more work to do in Boston, and I'm excited to do that work in partnership, whether it be our superintendent around our schools, working with the police department, working with business leaders, or key stakeholders. I'm excited to do this work in partnership with the folks who love Boston as much as I do."
On what the city's communities need to do to help carry her vision forward
"I hope that people are willing to not only have the tough conversations when it comes to some of these structural issues and challenges in our city, but be willing to do the work. And I'm encouraged that that, in fact, will happen. There is certainly a lot of folks who care deeply about Boston, who are working hard every single day — not just the employees that work for the city, but key stakeholders in our community. And I want to make sure that there is room at the table for everyone who wants to do this work."
This article was originally published on March 25, 2021.
This segment aired on March 25, 2021.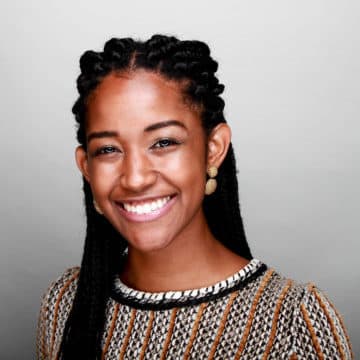 Paris Alston Producer, Radio Boston
Paris Alston is a producer for Radio Boston and WBUR's host of the Consider This podcast.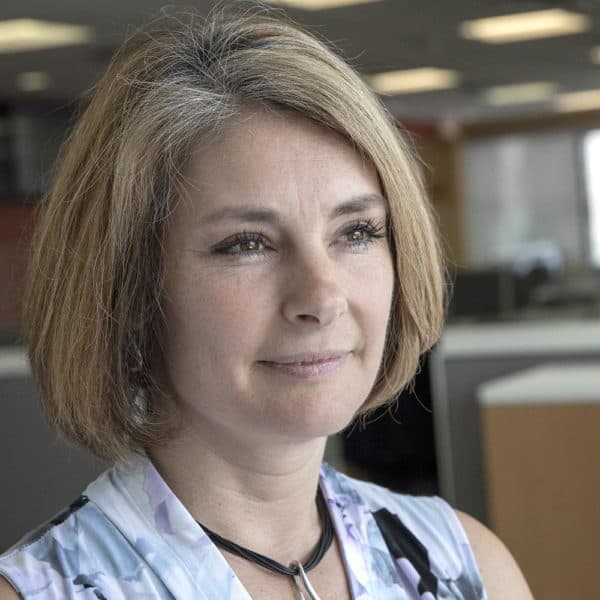 Tiziana Dearing Host, Radio Boston
Tiziana Dearing is the host of Radio Boston.