More Massachusetts Residents Become Eligible For Vaccine As Elementary Students Return To School
35:45
Play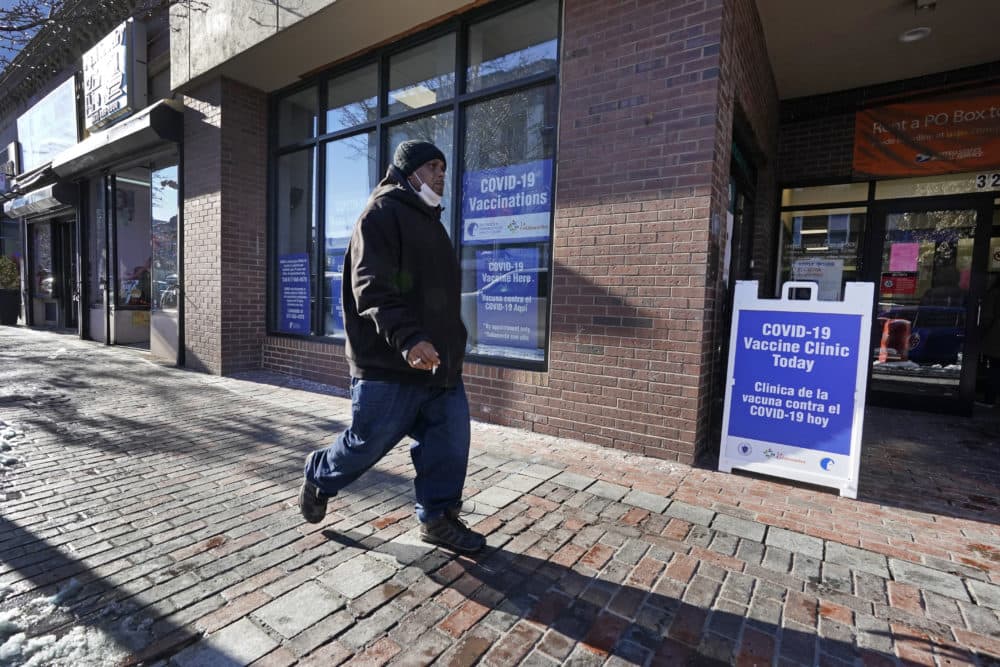 Here is the Radio Boston rundown for April 5. Tiziana Dearing is our host.
Nearly one million more Massachusetts residents are eligible for vaccines today, even as schools fully reopen for elementary students and new cases seem relentless. How do we make sense of this? BU's Dr. David Hamer helps us out.
The Derek Chauvin murder trial is happening 1,400 miles away, but it still somehow feels like it's happening to us. We explore how the killing of George Floyd and this trial are reverberating locally with The Boston Globe's Kimberly Atkins.
As part of our ongoing series of interviews about life during the pandemic, we speak with Jesse Stettin, a "Big" for Big Brothers Big Sisters of Eastern Massachusetts. Jesse is a mentor to Demetrius, a 13-year-old from the Greater Boston area. We speak with Jesse about what it's been like navigating the pandemic and conversations around race, and how the events of the past year have influenced his relationship with Demetrius.
This program aired on April 5, 2021.