With Another Marathon-Less Monday, A Look At The True Meaning Of Patriots' Day
47:55
Play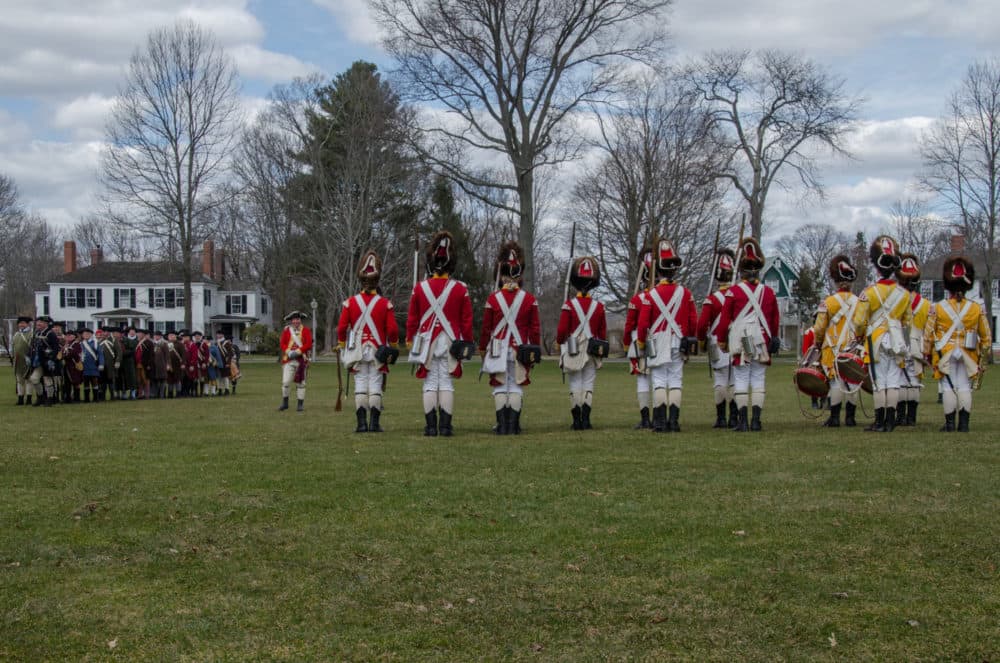 Here is the Radio Boston rundown for April 19. Tiziana Dearing is our host.
As of today, all Massachusetts residents aged 16 and older are eligible to receive the COVID-19 vaccine as the state moves into phase 3 of its vaccination distribution plan. Sixteen and 17-year-old residents are authorized to get the Pfizer vaccine, whereas those 18 and older have their choice between Moderna and Pfizer. The single-dose Johnson & Johnson vaccine remains on hold for now, as the state investigates reports of a rare blood clot detected in a group of women who received the J&J vaccine. Gov. Baker estimates the expanded eligibility to include an additional 1.7 million residents, making it the largest group in the state's vaccine roll-out. WBUR's Senior State House reporter Steve Brown joins us from the mass vaccination site at Gillette Stadium.
For the second year in a row, Boston will not hold its traditional April marathon. Right now, this year's marathon is scheduled for Monday, October 11th. Last year, it was canceled for the first time in its 124-year history, which made the pandemic feel real in yet another new way. This year, what does a marathon-less Monday mean for Patriots' Day in Boston? WBUR's Alex Ashlock, who's covered the marathon for more than 20 years, joins us to discuss.
Usually the marathon overshadows Patriots' Day itself. Before the pandemic, you might have heard more folks calling today Marathon Monday than Patriots' Day, at least here in Boston. As we celebrate Patriots' Day for the second consecutive year without the marathon, we talk about what it is we're celebrating today, and how our history fits into our current moment. We're joined by Tom Putnam, Executive Director of the Concord Museum, and Stacey Fraser, Collections and Outreach Manager for the Lexington Historical Society.
Did Shakespeare steal much of his work? That's the claim made by one self-taught Shakespeare scholar in New Hampshire, who's been digging into the bard's writings. It's the subject of a new book, titled "North By Shakespeare: A Rogue Scholar's Quest For The Truth Behind The Bard's Work."
This segment aired on April 19, 2021.