Week In Review: Masks Come Off Outdoors, And The Impact Of Massachusetts Progressives In D.C.
48:54
Play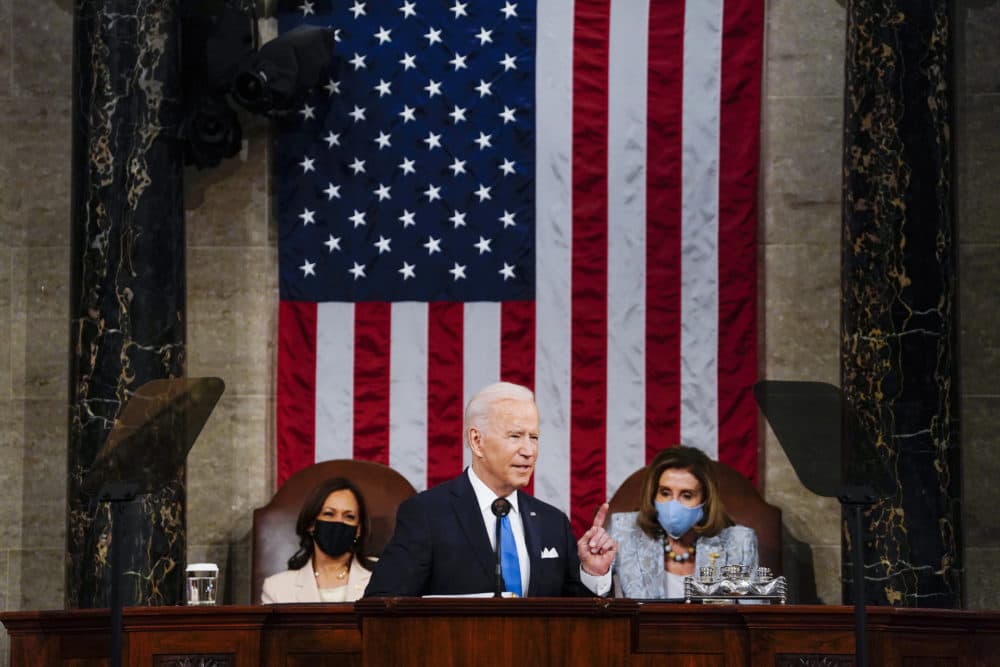 Here is the Radio Boston rundown for April 30. Tiziana Dearing is our host.
Masks and gloves both came off this week. In Massachusetts and in Washington, Governor Charlie Baker and President Joe Biden rolled back outdoor mask mandates. In politics, the gloves are off as President Biden threw his political weight behind progressive priorities in his first joint address to Congress — winning praise from the Massachusetts delegation. We take listener calls and talk about it all in our Friday Week-in-Review with Jennifer Braceras, political analyst, lawyer and director of the Independent Women's Law Center, and Michael Curry, president and CEO of the Massachusetts League of Community Health Centers, and a member of the NAACP's national board of directors.
This program aired on April 30, 2021.