Councilor And Mayoral Candidate Annissa Essaibi George Pushes Back On Questions Of Identity
48:35
Play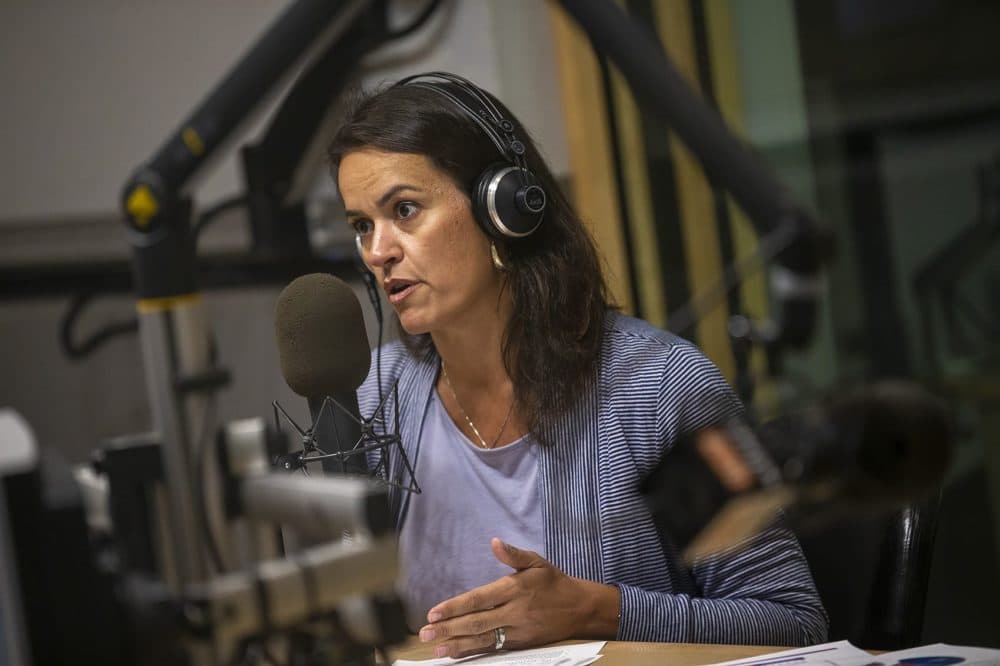 Here is the Radio Boston rundown for May 13. Tiziana Dearing is our host.
The deadline to take out papers for the Boston mayoral election expired this week, and the make-up of the field is historic: all six major candidates identify as people of color. That wealth of diversity brings up painful questions about legacies of discrimination, identity and belonging in a public forum. Yesterday, mayoral candidate and Councilor Annissa Essaibi George put out forceful a statement on her identity as the daughter of Arab and Polish immigrants after questions about her identity arose in an online podcast, and a subsequent article in The Boston Globe. Councilor Essaibi George joins us to discuss, and we get an update on the mayor's race from WBUR Senior Political Reporter Anthony Brooks.
It's been 191 days since the 2020 election, but they are currently counting the votes again in Windham, New Hampshire. After a recount requested by a Democratic candidate found a discrepancy of a few hundred votes, state legislators voted on a bipartisan basis to authorize the audit. We get the latest from NHPR reporter Casey McDermott, and discuss the national context with Radio Boston's Jamie Bologna.
The Fall River Symphony has been on mission to highlight composers of African descent in recent months, whose work has been widely unrecognized by the mainstream classical world. It was the idea of director and conductor Douglas McRay Daniels, who says following last summer's reckoning with racial justice, the Symphony debated whether it should issue a statement in support of Black Lives Matter. But Daniels, who had been thinking of doing this long before last summer, thought there was a better way to address what was happening around us. He joins us to talk about these composers, and how he hopes their work opens the classical world to more people like him.
This program aired on May 13, 2021.