Mass Anxiety Continues, And So Does The GOP's Ideological Split
47:22
Play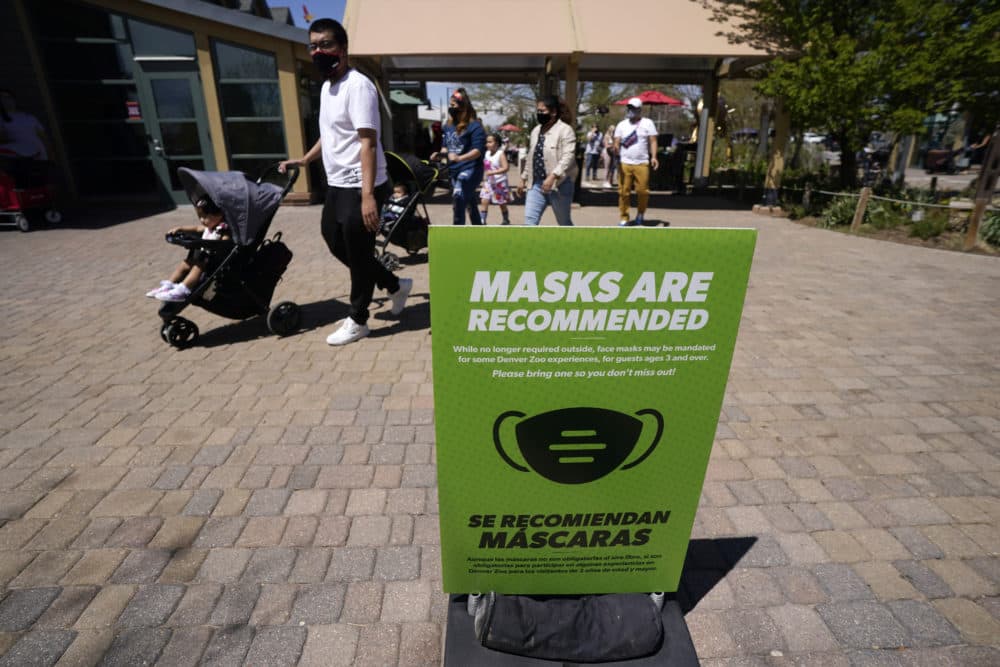 Here is the Radio Boston rundown for May 14. Tiziana Dearing is our host.
WBUR's Ally Jarmanning gives us a preview of Boston Mayor Kim Janey's announcement on the independent investigation into domestic violence allegations against Boston Police Commissioner Dennis White.
Mass anxiety over mask anxiety continues, now that President Biden says indoor mask usage can be a thing of the past if you're vaxxed. Which has us asking, wait, is the pandemic over for us here in the Commonwealth? Also this week, pitched political battles between Democrats and Republicans, and between Republicans and Republicans, start to hit home, including for Gov. Baker. We take listener calls with Marie St. Fleur, former Massachusetts State Representative and now a principal at St. Fleur Communications and the CEO of a cannabis company. And Joe Battenfeld, Boston Herald Political Columnist.
With the Bruins set to kick off their playoff run Saturday night against the Washington Capitals, we Check the Score with Radio Boston's Chris Citorik for a sneak peek at the matchup.
This program aired on May 14, 2021.