What Boston's Stormwater System Has To Do With Climate Change
48:06
Play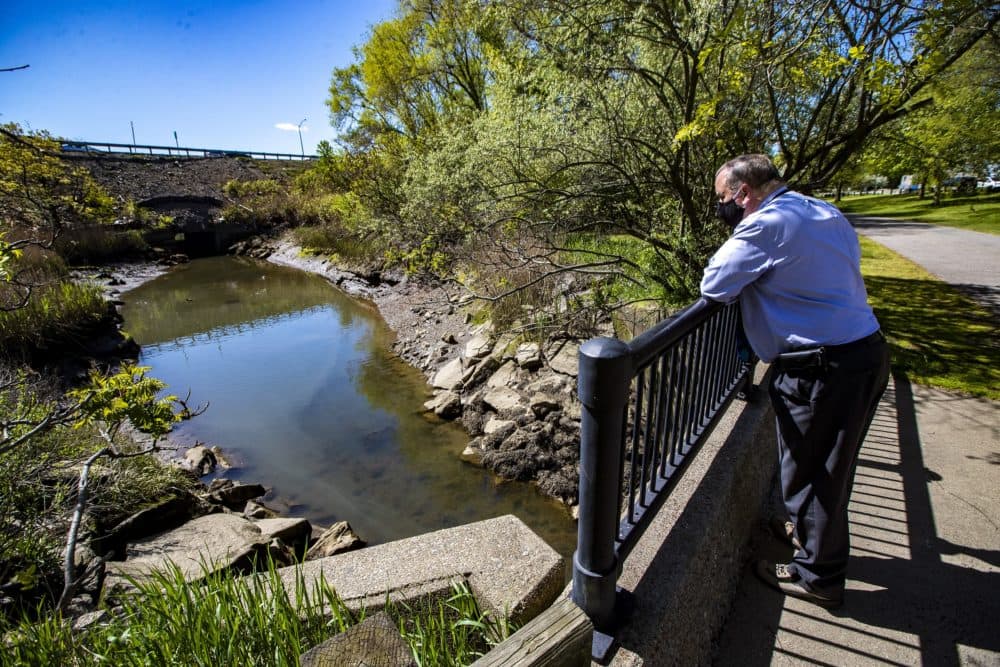 Here is the Radio Boston rundown for June 17. Tiziana Dearing is our host.
The Department of Justice is carrying forward a Trump Administration request that the Supreme Court reinstate Boston Marathon Bomber Dzhokhar Tsarvaev's death sentence. Joining us to discuss is Massachusetts Rep. Stephen Lynch.
Boston is an old city with an old sewage system, built to drain a city that is rapidly evolving due to climate change. Of the 666 miles of stormwater pipes running underneath the city, nearly half were built during the 1930s or earlier — and at least 120 miles predate World War I. WBUR reporter Miriam Wasser joins us to explore the topic of Boston's sewage and stormwater and their vulnerability to climate change, as part of WBUR's series "Boston Under Water." We're also joined by Sanjay Seth, climate resilience program manager for the city of Boston.
President Biden is expected to sign a bill this afternoon making June 19, also known as Juneteenth, a federal holiday. We take listener calls and talk about what it means to celebrate, or observe, Juneteenth thoughtfully and in ways that honor its legacy. Our guests are Kellie Carter Jackson, associate professor of Africana Studies at Wellesley College, and Reverend Mariama White Hammond, pastor at the New Roots AME Church in Dorchester.
This program aired on June 17, 2021.