Do Sharks Have A Bad Rep? How To Stay Safe, And Appreciate, The Great White Shark
10:31
Play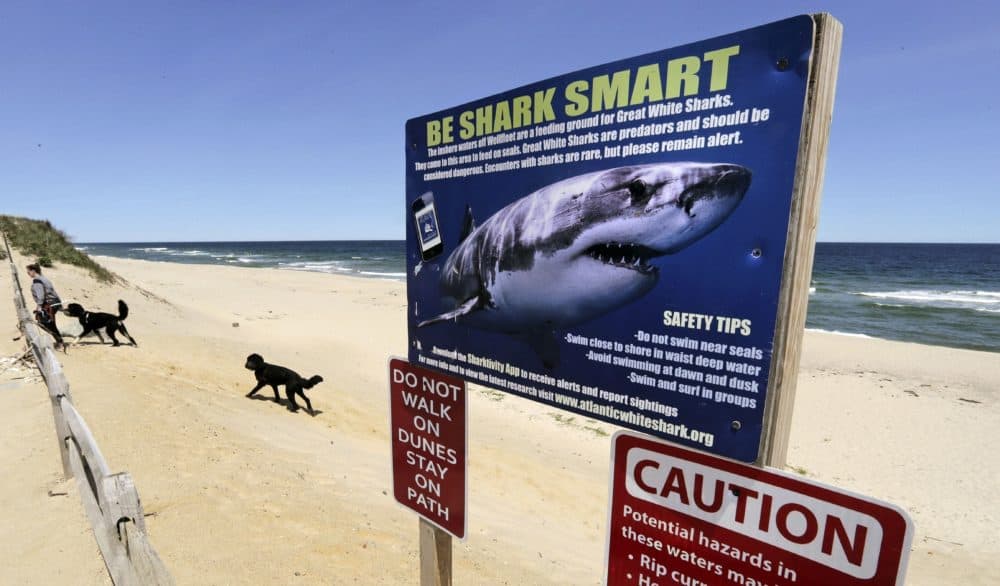 Here in New England, summer and the ocean have a bit of a complicated relationship. Remember the 1975 movie "Jaws," filmed on Martha's Vineyard?
That's a Hollywood production, but with an increase in shark sightings around Cape Cod in recent years, it may be becoming more of a reality.
Today, the Atlantic White Shark Conservancy previewed the start of shark season, including a new safety campaign to keep people safe as they head into the Atlantic.
John Chisholm, an adjunct shark scientist at the New England Aquarium, walked us through some of the ways we can stay safe this summer, and how we can learn to appreciate sharks as creatures beyond the gruesome headlines.
Interview Highlights
On the recent increase in shark interactions with humans:
"I've been keeping track of shark sightings in Massachusetts since the '70s. The sharks have always been here. We're seeing more now that the seals have come back and are attracting attention from the sharks. And there's more people on the water and everybody has a cell phone, which is basically a camera and a computer in their hand so, we get a lot more reports... In the overall picture, it's still pretty low when you look at how many people go to the beach every single day. But, we've got to raise awareness and do more public outreach. The more people are aware, the less likely there's going to be a negative interaction."
On sharks getting a bad rep:
"They're just trying to live their lives doing what sharks do. They have to eat, to reproduce, to survive. And, they're just making their living out there... For the most part, they're just doing what they do. And every once in a while, we have that negative interaction. But it does strike that primal chord in our being that there's something out there that we can't control."
On what don't know about sharks and what we hope to learn:
"For every question we try to answer, we end up getting half a dozen more. What we're trying to do is looking at patterns of behavior. Now that we have so many sharks tagged, we can look and see where sharks are, what beach, what time of day or what tide or what weather conditions. People from the Center for Coastal Studies are also looking at the geography of the region to see which beaches sharks are preferring the time of year they're there. All that will factor into being able to say, 'You're more likely to see a shark at x location on x day when the weather is like this.' In theory, that, sounds great, but it's really hard to do because one thing I've learned from studying these sharks is just when you think you can predict something, they go and change it up."
On staying safe at the beach:
"The best thing you can do is educate yourself before you go to the beach. Read the shark safety guidelines. The Cape Cod National Seashore has an excellent page that goes over all the different recommendations as far as not going out or too deep, not swimming at dawn and stuff like that ... not swimming where there's bait in the water. And one other thing I have to reiterate: a lot of people see on the news and hear about the work going on off Cape Cod and think that the sharks are just off Cape Cod. But, these white sharks that we tag travel all throughout the region, throughout Massachusetts waters, throughout New England waters, up into Canada. And then, in the winter, they move south down off the southeast. So these guidelines aren't just for someone going to the beach on Cape Cod, they should be followed by anybody going to the beach."
This segment aired on June 29, 2021.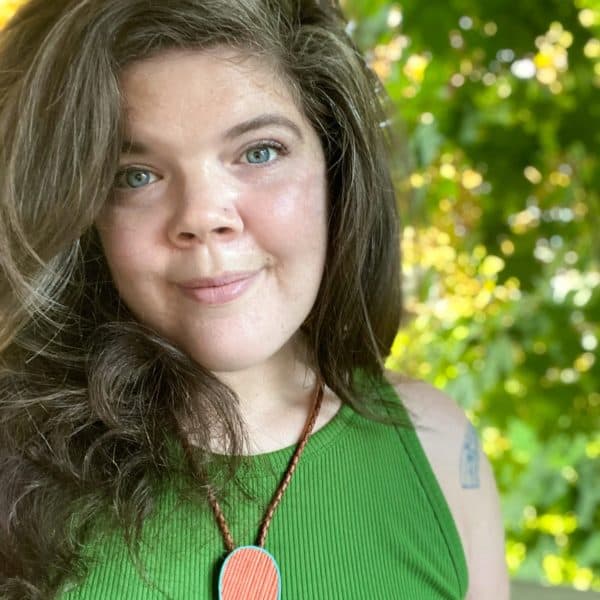 Amanda Beland Associate Producer
Amanda Beland is an Associate Producer for Radio Boston.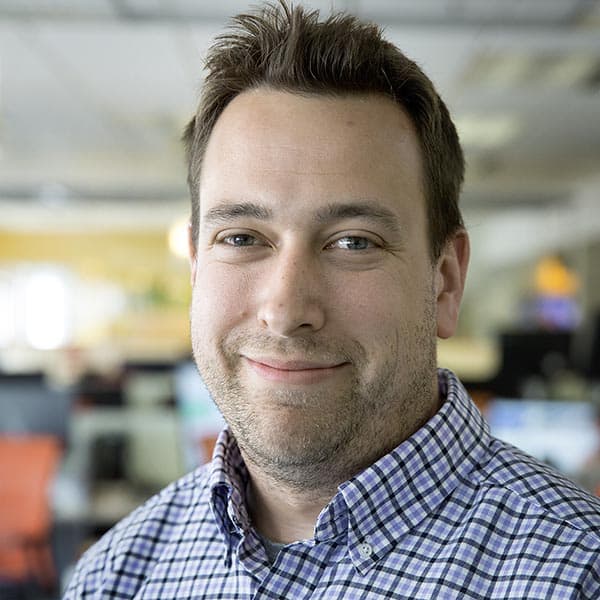 Chris Citorik Producer, Radio Boston
Chris Citorik is a producer for Radio Boston.