Massachusetts Lawmakers Call For Safe Evacuation Of U.S. Allies In Afghanistan
47:56
Play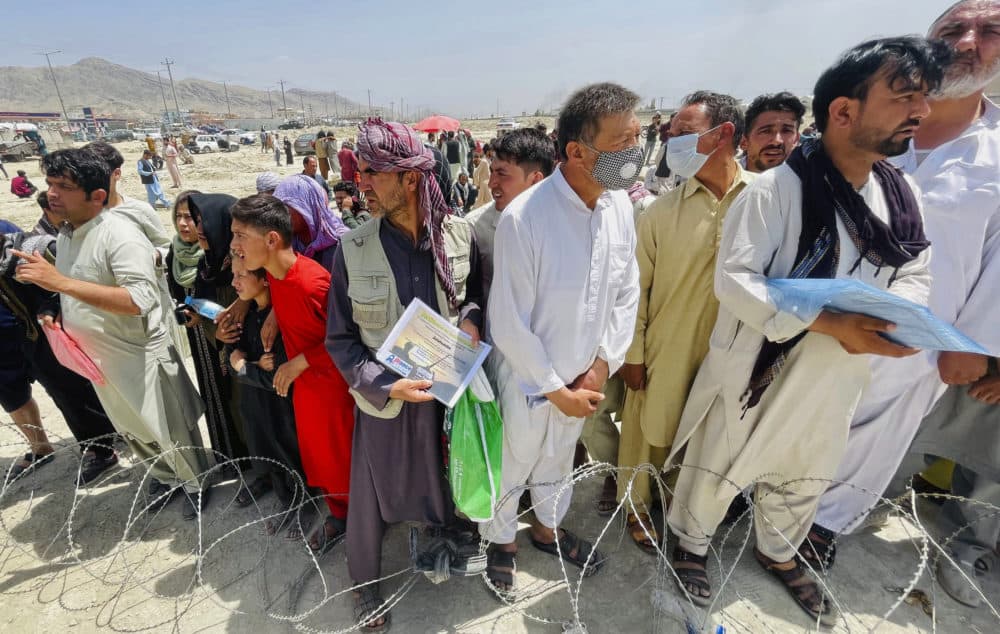 This is the Radio Boston rundown for August 19, 2021. Jamie Bologna is our host.
Earlier this week, a group of 70 Massachusetts lawmakers came together to write a letter urging the federal delegation to ensure the safe evacuations of Afghan allies. Joining us today are the author of that letter, State Senator John Vellis, and a signatory of the letter, State Representative Steve Xiarhos. Senator Vellis is a veteran of the United States Military and served in Afghanistan, and was deployed there in the summer of 2018. State Representative Steve Xiarhos is a Gold Star Father, in honor of his oldest son Nicholas, who died at age 21 on the battlefield in Afghanistan during Operation Enduring Freedom on July 23, 2009.
We take a walk down the historic streets of Boston's North End and talk about some of the city's oldest buildings with Joe Bagley, City Archaeologist and Director of Archaeology for Boston and author of the new book "Boston's Oldest Buildings and Where to Find Them."
Many of us have spent a lot of extra time at home over the last year and a half. And, for many, part of that time has been spent making lunches. We take some time to celebrate the art of the sandwich, and take listener calls with Irene Li, head chef and owner of Mei Mei Restaurant Group in Boston, and Joe Gatto, local chef, culinary instructor, and host of "From Scratch," on Pluto TV.
This program aired on August 19, 2021.