The Latest On Afghanistan And Haiti, Plus Local COVID News
47:57
Play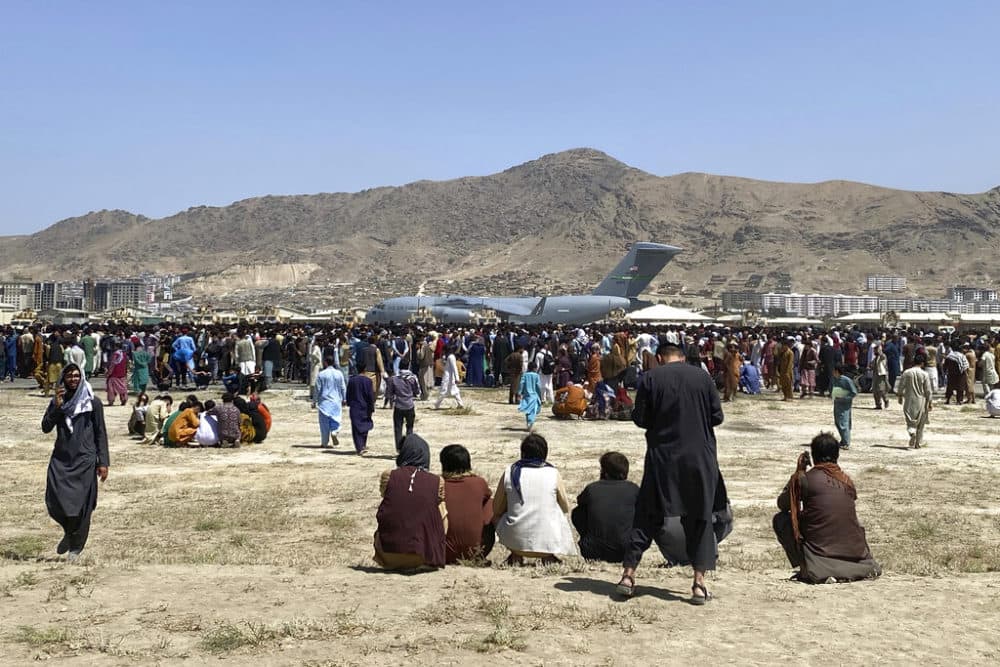 This is the Radio Boston rundown for August 20, 2021. Jamie Bologna is our host.
Tropical Storm Henri is set to make landfall in New England, with the potential of becoming a hurricane as it heads towards the region. We ask WBUR meteorologist David Epstein about what we can expect to see here in Massachusetts.
It's Friday, so it's time to review this week's biggest headlines. Events in Afghanistan have captured global attention, as the U.S.-backed government collapsed and the Taliban took power. Plus, Governor Charlie Baker announced a vaccine mandate for state employees. In Boston, Acting Mayor Kim Janey announced a mask mandate for indoor public settings. And the White House announced that soon, many Americans can get vaccine booster shots. We discuss all these updates and more with Tom Nichols, professor of national security affairs at the U.S. Naval War College, and Michael Curry, the president and CEO of the Massachusetts League of Community Health Centers.
Haiti continues to recover from a 7.2-magnitude earthquake this past weekend. We get an on-the-ground report from Haiti with Jaresiah Desrosiers of Beverly-based Build Health International. Then,  we turn to an overview of what might be next in the country's recovery with  Jim Ansara, co-founder of Build Health.
This program aired on August 20, 2021.