Masks Will Be Required In All Massachusetts' Public Schools This Fall
48:23
Play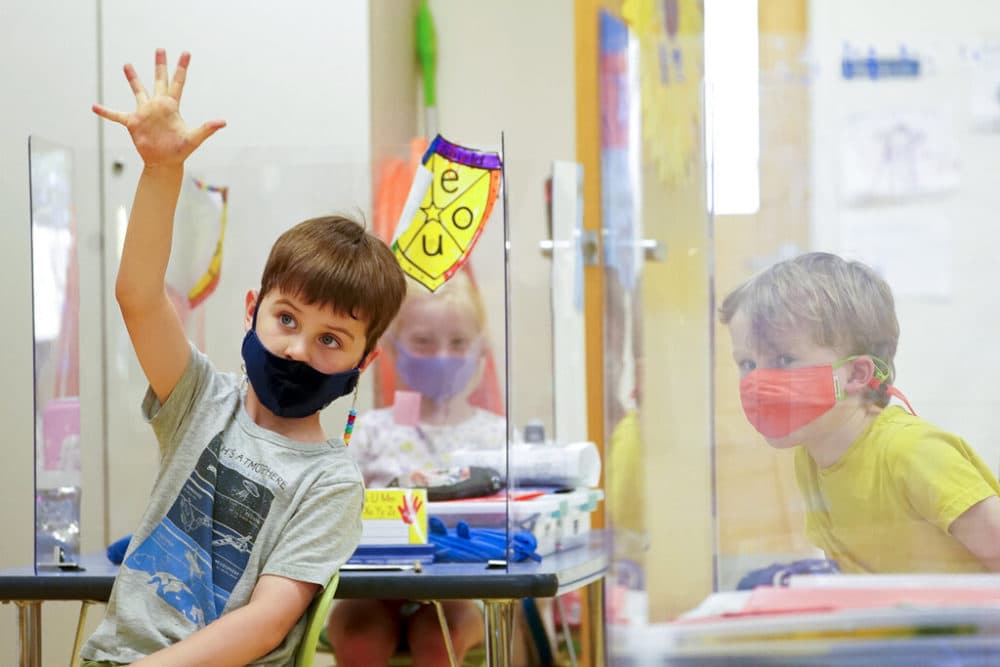 This is the Radio Boston rundown for August 24, 2021. Tiziana Dearing is our host.
Since August 14th, the United States has evacuated over 58,000 Americans and Afghan allies out of Afghanistan. For Afghan refugees looking to live in the United States, they must now apply for a Special Immigrant Visa, or SIV. Several Massachusetts organizations, including the International Institute of New England, are assisting in resettling Afghan refugees and special immigrant visa holders as they evacuate the country. We spoke to Sayed, who resettled here with his wife in 2019, but worries about his family still in Afghanistan. We also hear from Emma Tobin, Chief Program Officer for the International Institute of New England, who assisted Sayed with his visa.
What does it take for a Black arts organization to thrive and be sustainable in Boston? Two local organizations are betting that a short-term partnership is part of that equation. The Front Porch Arts Collective, a Black theater company dedicated to advancing racial equity through the arts, is teaming up with the Huntington Theatre Company in a 3-year residency. We discuss with Maurice Emmanuel Parent, the Co-Producing Artistic Director at the Front Porch Arts Collective, and by Michael Maso, the Managing Director at the Huntington Theatre Company.
Earlier today, the state education board gave the authority to Education Commissioner Jeff Riley to impose a universal mask mandate in Massachusetts schools through at least October 1st. This comes as the two-dose Pfizer vaccine got full FDA approval for people age 16 and up yesterday ... and as COVID-19 hospitalizations statewide are nearing a four-month high. We take listener calls and questions on all of it with Dr. Cassandra Pierre, acting hospital epidemiologist and an infectious diseases physician at Boston Medical Center, and Dr. Shira Doron, infectious disease physician and hospital epidemiologist at Tufts Medical Center.
This program aired on August 24, 2021.