Why The National Guard Will Be Driving Massachusetts School Buses
48:06
Play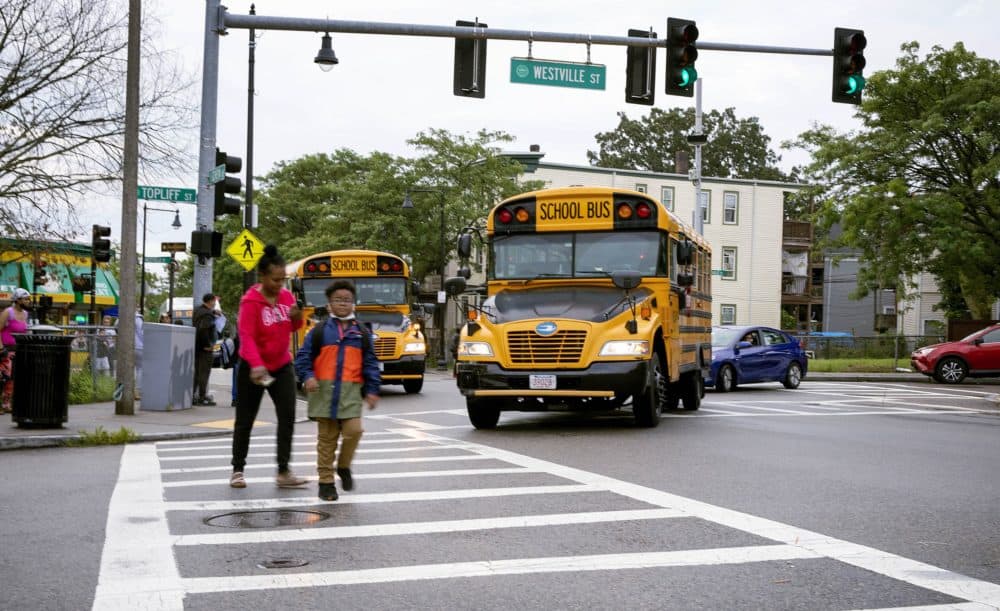 This is the Radio Boston rundown for September 16. Tiziana Dearing is our host.
Massachusetts Congressman Bill Keating joins us to discuss the United States' withdrawal from Afghanistan, the plan to settle Afghan refugees, and the future of Democrats' ambitious infrastructure plan.
The Massachusetts National Guard will help drive school buses in four school districts, with some starting as soon as today. We talk to Superintendent Almi Abeyta of Chelsea Public Schools and Drew Damien, Director of Transportation and Facility Rental at Palmer Public Schools, to find out how things got so dire and where we go from here.
New changes at MassHealth that took effect earlier this month have made it easier for some trans and non-binary folks to get gender-affirming healthcare here in Massachusetts. We talk with Dallas Ducar, a nurse practitioner and CEO of Transhealth Northampton, about the changes and what they mean for the trans and non-binary communities.
George Wein, co-founder of the Newport Jazz and Folk Festivals, passed away on Monday at the age of 95. We revisit a conversation WBUR's Anthony Brooks had with Wein back in 2015, marking the 60th anniversary of Miles Davis' iconic performance at the Newport Jazz Festival in 1955.
This program aired on September 16, 2021.