More Trouble With The T
47:55
Play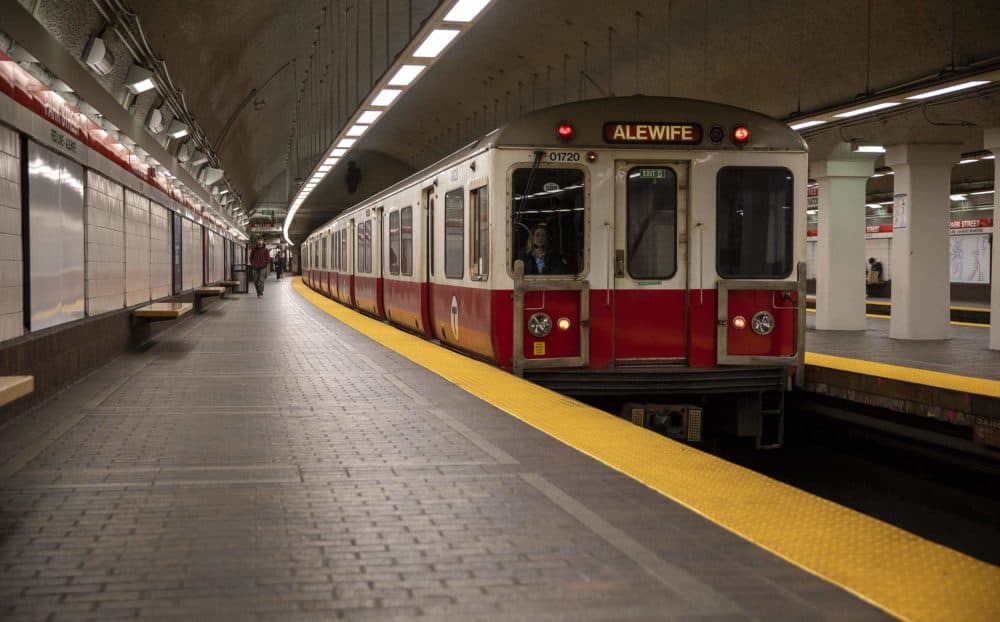 This is the Radio Boston rundown for September 29. Tiziana Dearing is our host.
Negotiations between striking nurses and hospital administration at St. Vincent in Worcester have remained at a stand-still since last month. Just this morning, the mayor of Worcester vocalized his support for the nurses. And earlier this week, Governor Charlie Baker called for both parties to get back to negotiating. What will it take for either side to sign the dotted line? We check back in with Carolyn Jackson, the CEO of St. Vincent Hospital, and later, to Marlena Pellegrino, a striking nurse and member of the Massachusetts Nurses Association.
The MBTA says it's investigating why a Red Line car jumped the tracks at the Broadway station in South Boston yesterday. That incident comes on the heels of the Back Bay station escalator suddenly reversing direction on Sunday, sending dozens of people falling backwards like dominoes, according to eyewitnesses. Nine people were sent to the hospital following that incident. All of this begs the question, what is going on with the T? We discuss the issue and take listener calls with former Massachusetts Secretary of Transportation Jim Aloisi, now a board member of the group Transit Matters, Dan McNichol, infrastructure advocate and former chief spokesperson for the Big Dig, and Mela Bush Miles, director of transit-oriented development and the T Riders Union at Alternatives for Environment and Community.
Fall foliage season is upon us, and we are due for a spectacular show this year. We'll talk about what to expect this season, how to get the best views, and some of our favorite spots for leaf peeping with listener callers, WBUR Meteorologist David Epstein, and Jeff and Lisa Folger - who have traveled around New England documenting foliage for so long, they've earned the nicknames "Mr. and Mrs. Foliage."
This program aired on September 29, 2021.