Hundreds of state workers face suspension for not being vaccinated
47:34
Play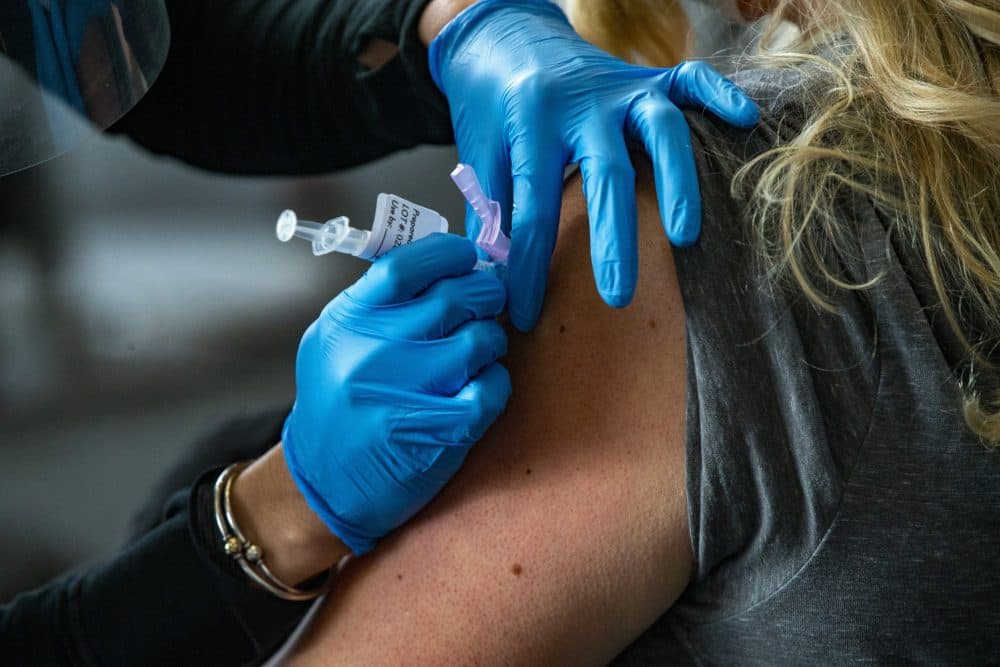 This is the Radio Boston rundown for October 18. Tiziana Dearing is our host.
The deadline for state employees to submit proof of vaccination was Sunday. That means approximately 42,000 workers across the state are now required to have either submitted proof of vaccination or a request for a medical or religious exemption. There is no option for state employees to choose regular testing instead of getting vaccinated. WBUR's Callum Borchers brings us the latest on how many state workers could be affected, and what the impact could be if hundreds of public employees are suspended for failing to comply.
In 2019, Boston police arrested Al Copeland, after finding him in the driver's seat of his car, pulled over and barely conscious. Police arrested him for being drunk behind the wheel, but it wasn't until hours later that they realized he was actually having a stroke. The city paid Copeland and his family a $1.3 million settlement, but the incident raises more questions about accountability within the Boston Police Department. WBUR's Ally Jarmanning first uncovered this incident last week, and joins us to bring us the latest.
Governor Charlie Baker recently signed a bill outlawing school 'lunch-shaming,' helping Massachusetts schools better feed all students regardless of a family's income level. This comes at a time when some local organizations are pushing for a more permanent solution: universal school free lunches, beyond just the pandemic. We discuss with Carrie Jung, a senior education reporter at WBUR, John Cabral, the superintendent of Taunton Public Schools, and Erin McAleer, the president and CEO of Project Bread.
In their new book, "Designing Motherhood: Things That Make And Break Our Births," design historians Michelle Millar Fisher and Amber Winick examine dozens of objects, people, and actions connected with birth and motherhood. Their hope is to raise awareness of and critical thinking about these objects in our collective understanding of this universal experience.
This program aired on October 18, 2021.