Boston traffic almost back to pre-pandemic levels, just in time for the holidays
Play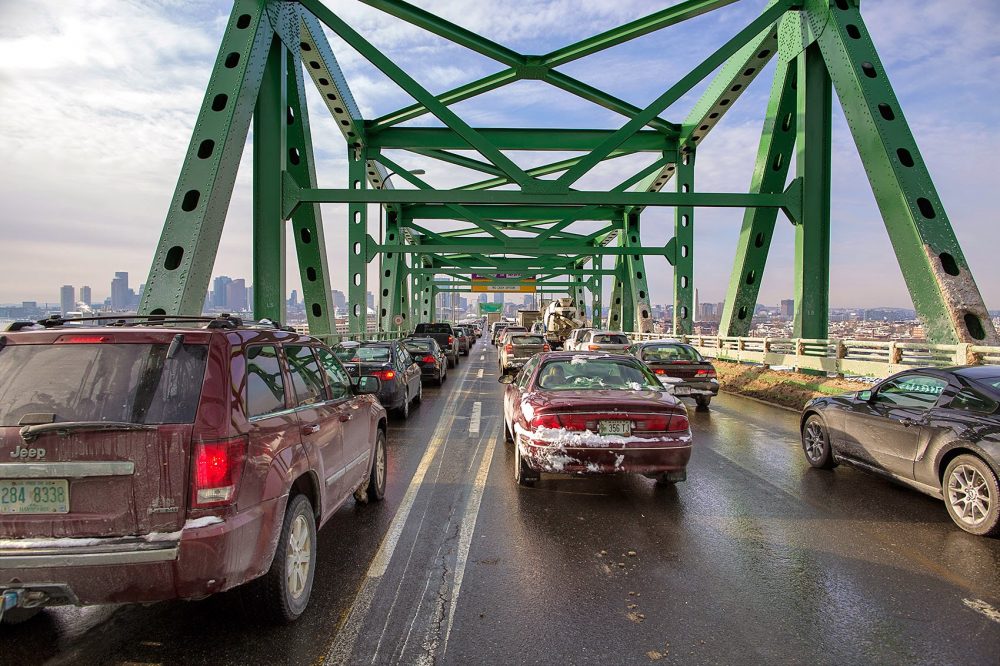 This article is more than 1 year old.
This is the Radio Boston rundown for November 24, 2021. Tiziana Dearing is our host.
Thanksgiving traffic is expected to approach pre-pandemic levels. And over at Logan Airport? TSA officials expect passenger levels to hit 88 percent of pre-pandemic numbers. That's about one million passengers. We talk with Ed Freni, Director of Aviation at Massport, Jim Aloisi, a former Massachusetts Secretary of Transportation and board member of the group Transit Matters, and Josh Ostroff, Interim Director of Transportation for Massachusetts to learn how to cope with the holiday travel crush, and we take listener calls.
We check in with WBUR business reporter Yazmin Amer and Dave Sakowski, the owner of Magpie and Magpie Kids, clothing and gift stores in Somerville, about how local small businesses are preparing for holiday shopping this year. Plus, we take listener calls.
We revisit a conversation with author Andrew Krivak, whose novel "The Bear" just won the Massachusetts Book Award for fiction. WBUR's Chris Citorik visits Krivak at his New Hampshire home and hikes Mount Monadnock, the mountain that helped inspire the setting of the book.
This program aired on November 24, 2021.