The Remembrance Project: Stacy Kirkpatrick
03:15
Play
This article is more than 4 years old.
The patients Stacy Kirkpatrick treated at Boston's Health Care for the Homeless Program didn't always hold onto appointment cards, or medications, or sobriety. But Stacy held onto them, with a light touch and an unwavering grip.
"She had a great understanding of the tenacity required for this field," her friend Janet Smeltz remembers. "And also, she had a great understanding about readiness and people being ready to make changes."
Change didn't frighten Stacy. After college, she moved from her beloved Texas to Boston. After a career in marketing, she moved to nursing. After a history with alcohol, she moved to recovery. She understood how porous life is.
"She was not afraid of mental illness, like so many people are. She was not afraid of addictions," Janet remembers. "She was very aware of the fact that it could have been her in that room on the other side of the table, as well as where she was sitting, in the nurse practitioner's chair."
At Health Care for the Homeless, Stacy filled every job description. Her wife, Karen Shack, remembers one of the unending storms in winter 2014, when the main clinic was in danger of under-staffing.
"She jumped in and got some of her coworkers to agree to stay overnight in the building, and she made it fun," Karen recalls. "She went out and bought mattresses, blow up mattresses, and set up so that the staff could watch movies at night."
Somehow, she found joy in the arduous. And in the end, when she was dying of ovarian cancer, everything she had poured into her community for 17 years was poured gratefully back into her.
"Her coworkers took care of her the last couple of days of her life, when we knew that she was stopping treatment, and when she started declining. And from that point on, there wasn't a minute that her coworkers weren't there with us," Karen remembers.
But she was Stacy, and so she wanted to pour, too -- even on the day before she died.
"Tuesday morning when I was there, she came to and was very alert," Janet recalls. "And everyone sort of came around -- friends, old friends, sort of gathered. And she looked around and went, 'Thank you. Thank you.' And she just looked at each individual person and thanked us."  
After Stacy died, some of her ashes were scattered in the hill country of Texas. It was a place, in spite of all her changes, that she'd never really left.
Stacy Kirkpatrick died last March in Medford. She was 52 years old. This spring, a 20-bed respite care facility in Jamaica Plain was renamed the Stacy Kirkpatrick House.
To suggest a loved one for remembrance, email remember@wbur.org. 
This segment aired on July 6, 2016.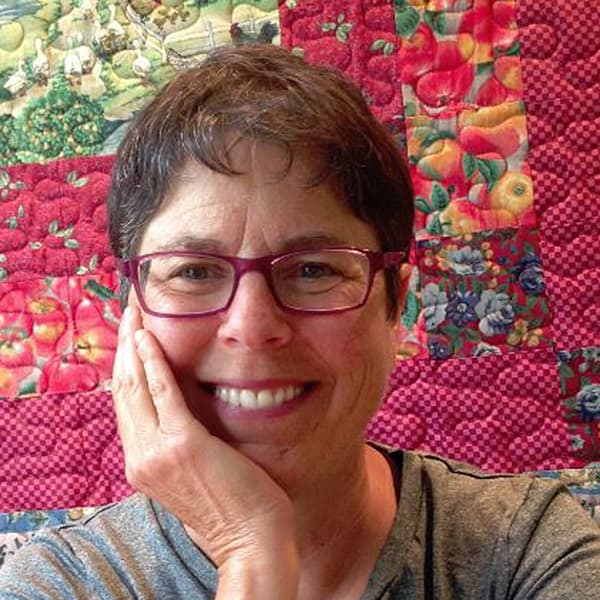 Elissa Ely Creator of WBUR's The Remembrance Project
Elissa Ely is a community psychiatrist in Massachusetts and the creator of WBUR's The Remembrance Project.