The Remembrance Project: Sean Doherty
03:37
Play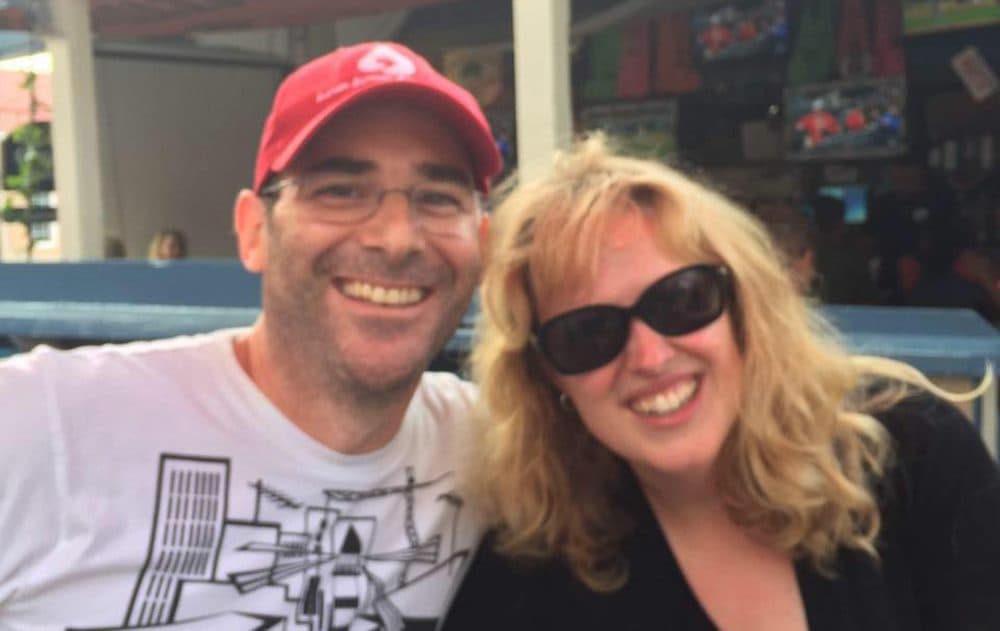 This article is more than 4 years old.
Sean Doherty was an Oriental-medicine practitioner, an acupuncturist, a triathlete. His diagnosis of Stage 4 colon cancer at age 45 interrupted a life of perfect health. After surgery, instead of beginning the traditional but unoptimistic chemotherapy regimen, Sean decided to begin alternative treatments. He was already an expert in them, along with his wife and business partner Christine Doherty.
"He was going to work as hard as possible to get as much quality time as he could, so that's where he did hyperbaric oxygen, he got a far infrared sauna, he was taking 120 supplements a day, he went on the ketogenic diet, he did vitamin C IV. He really went at it," Christine explains.
At the same time, Sean began writing on CaringBridge, a personal website for those with illness. He was a born diarist: professorial on topics of epigenetics and biochemistry, bitter about health care economics, wrenching about family worries and final travels.
"It was really a big thing for him to be as honest and candid as he was, knowing that other people would be reading it, so that was a real act of bravery, I think," Christine says. "But he also, I think, unflinchingly faced his own mortality and would laugh about it. I mean, he was irreverent. That's the other thing about Sean — he was extremely irreverent about everything."
March 13, 2015: "I started writing a post on death a while back, but abandoned it. I still think about it, though — so that, combined with my affinity for taboo topics, has brought it forth. Spoiler alert: I don't provide a way around death."
"A lot of what's on CaringBridge are distillations of many of our morning coffee conversations," Christine recalls.
March 14: "I'm left in a place of indifference regarding pretty much all dogma. Religious dogma, scientific dogma — yep, all dogma. I think everything is interconnected because, well, it is. We share atoms with everything. Like Carl Sagan said, we are 'star stuff.'"
Denser entries were interspersed with bursts of what he called "bad haiku."
"'Try to be, not do/Do or don't do, there is no try/Do be do be doo.' And the first time I read that, I went, 'Oh my gosh, he just got me to say doo-be-doo-be-doo, and it actually seemed profound!'" Christine says with a laugh.
"Early morning flight/Sayonara cancer thoughts/See you on Monday."
"'Customer service/On hold with health insurance/Death may come sooner.' That's his classic sense of humor," Christine says.
Pages and pages, over months and months, written in the heat of limited time.
March 16: "Live a good life, one of service, with an effort of at least trying to leave things better than how you found them. Oh, wait, one other thing — the idea that death is a failure. Some people feel my choice to not do chemo is t he equivalent of giving up. If death is a failure, then so is birth."
"Well, so much of the time when he was writing these things and reading them to me, I would think, 'I've got to enjoy this now, cause eventually he'll be gone. And he'll be gone soon'," Christine remembers. "It was like I was trying to drink it in with all my senses and memories."
Sean's last CaringBridge entry was August 27, 2015. On September 21, Christine posted on his site; he had died peacefully that early morning. She quoted one of his favorite poets, the 19th-century Australian Adam Lindsay Gordon: "Life is mostly froth and bubble, two things stand like stone. Kindness in another's trouble and courage in your own."
Sean Doherty died in Merrimack, New Hampshire. He was 46 years old. He leaves his wife, his daughter and almost a year's worth of writing.
To suggest a loved one for remembrance, email remember@wbur.org. 
This segment aired on July 13, 2016.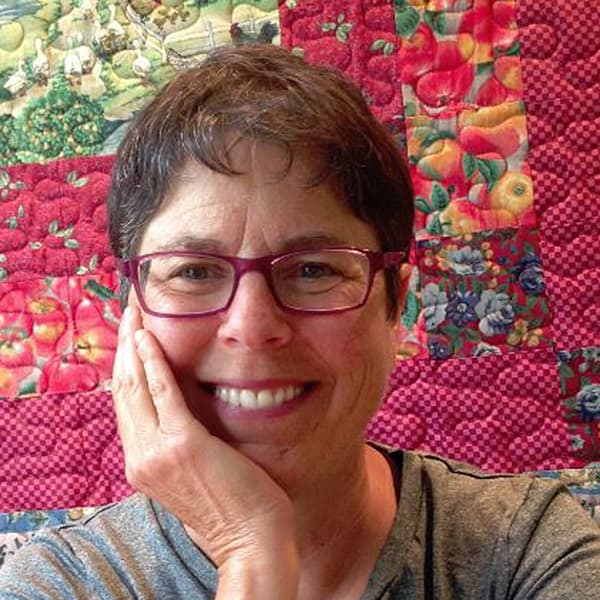 Elissa Ely Creator of WBUR's The Remembrance Project
Elissa Ely is a community psychiatrist in Massachusetts and the creator of WBUR's The Remembrance Project.