With Her Students, This Teacher Launched A 'Big Book' For Peace
04:12
Play
This article is more than 4 years old.
In 2004, Betsy Sawyer's fifth grade after-school club at Groton-Dunstable Regional Middle School had Guinness World Record ambitions. They wanted to make the biggest book in the world. But what topic could do the size justice? By karmic luck, Betsy had just gone to a Jimmy Cliff concert, her daughter Kate Sawyer remembers.
"At the end of the concert he [Cliff] came out and said, 'We have to teach the children about peace, they're the ones who are gonna carry this on,' " Kate recalls. "And he questioned the audience and said, 'What can you do, what have you done, tell me, raise your hand and tell me what have you done to promote peace in your life.' "
Betsy was a teacher in the richest sense, and this was an opportunity for immersion. Her club members acquired a name — Bookmakers and Dreamers — and the children drew up a letter that included questions such as, "Will there ever be peace? What have you done to help create a more peaceful world? What can kids do to create a more peaceful world?"
"It was kind of a form," Kate describes. "It said, 'Dear so and so,' they had five questions on it. And then, it just said, 'Please reply with your answers.' "
And so, they wrote: Ted Kennedy, Ban-Ki Moon, Maya Angelou, Nelson Mandela, Jimmy Carter, Tony Hawk -- as well as letters from the well-loved but un-famous: this girl's grandmother, that boy's cousin. More than 3,500 letters making up what became known as "The Big Book: Pages for Peace." Modestly named, it weighs over a ton and each page measures 10 feet by 12 feet.
Over the next decade, club founders grew into college graduates, while new members came up. The students were on fire. Betsy was, too, as her son Bryan remembers.
"The book completely consumed her life," Bryan says. "My mother would be writing emails until late in the evening, until she went to bed. She would get up and start her day for, honestly, a full decade -- that was completely her life."
Last September, Betsy was diagnosed with leukemia.
"One of the kinda pinnacle moments before my mother passed," Bryan says, "was they [the book club] were invited to go to the United Nations for the International Day of Happiness. And that was just two weeks prior to when my mother passed. And she was so excited to get there."
"The whole book was there and set up," Kate says, "and there was probably 100 people, friends, family, kids, just gathered around and when she walked in, she burst into tears and went up and touched it. Everything she had gone through for 12 years, and how proud she was, and she went and she hugged every student, it was just amazing."
But Betsy had been in the hospital recovering from an infection when she made the trip to the U.N., and doctors warned her strongly against leaving.
"She had a wheelchair, would not sit in the wheelchair, wanted to push her own wheelchair," Kate says. "She wanted to walk into the United Nations on her own two feet."
Two weeks after she returned, at the age of 60, Betsy passed away. But the dream she spoke of at a fundraiser in 2014 lives on.
"Some of you have had doubts," Betsy said in her fundraiser speech, "but I have the kids and they inspire me every day. In so many ways, if you could be around them, and feel the energy, the intelligence, and the dignity and the thoughtfulness from these kid. The kids are this book."
---
To suggest a loved one for remembrance, email remember@wbur.org. 
This segment aired on August 10, 2016.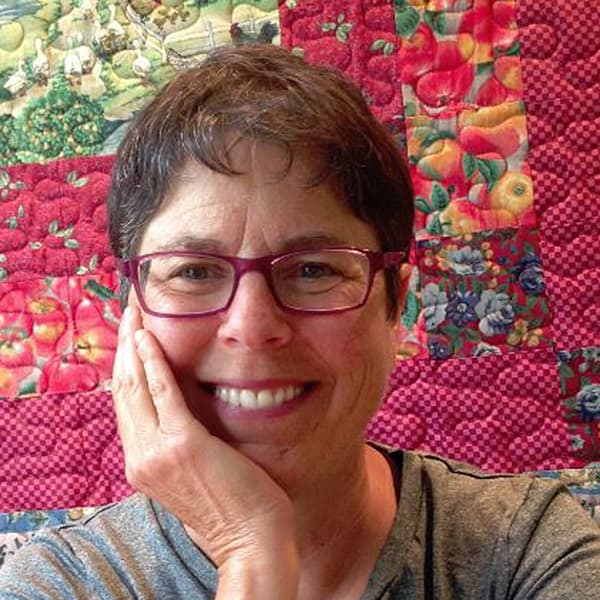 Elissa Ely Creator of WBUR's The Remembrance Project
Elissa Ely is a community psychiatrist in Massachusetts and the creator of WBUR's The Remembrance Project.