This Sax Player And Bandleader Lived At All Times In Her Music
05:54
Play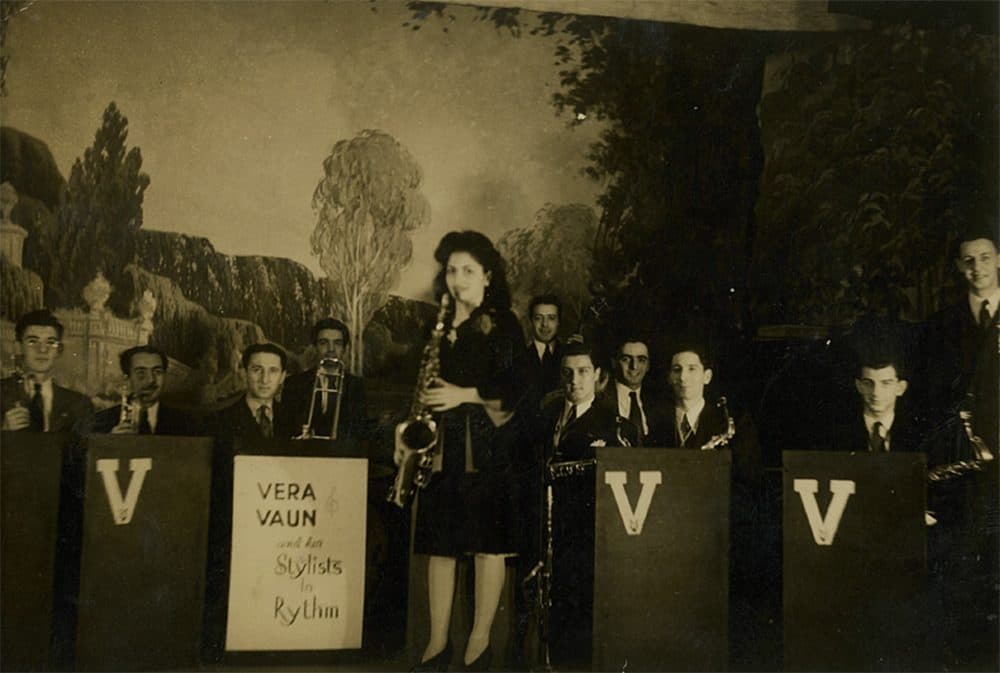 This article is more than 4 years old.
Vera Fortunato -- known to her fan club as Vera Vaun -- was a tenor saxophone player and bandleader living at all times, as her son Charles Fortunato remembers, in the heart of her music.
"There was no disputing anything she said in regard to music," Charles said. "It was just as though she knew it organically."
Hungry for bookings in her early days, Vera used to hang in the New York Musician's Local 802 Union Hall. By the time she decided to create her own swing band in the mid-'40s, she was so well-regarded that the lineup filled effortlessly. Vera Vaun and her Stylists in Rhythm, as they were called, was all-male, except for its namesake, who conducted and played and sang. She was the beautiful linchpin.
They modeled themselves after Glenn Miller, with an emphasis on lush woodwinds and sax. Fans showed for weekly Friday night performances; some met and danced; others met and married.
The Stylists in Rhythm toured the New York area for several years. After they disbanded, Vera played down South, this time in an all-women band, mostly for GIs. They were trained to perfection, like synchronized swimmers.
"Man, this was not amateur stuff in any way," Charles said. "This was, golly, it was military precision that these all-girl orchestras would perform, section after section standing again in turn, under the spotlight and working in unison."
Evening gowns and explicit glamour were expected. And yet, extroverted showmanship ran against her character.
"In a social gathering she had no desire whatsoever to stand out," Charles said. "She indeed felt very comfortable, more as, literally, a wallflower, the wallpaper."
When Vera gave up performing for marriage and family, she played for the audience of herself.
"She was very clever about building in music time to whatever household task she was doing," her son said. "Her favorite kind of housework was the laundry, because she tossed the clothes in the machine, which then allowed her 20 minutes solid of sitting at the piano and accompanying herself."
For her 90th birthday, her family arranged a surprise visit to a local orchestral swing night.
"So she came in, sat down," Charles remembered. "It was after the first number, watching everybody dance. The band leader announced the next song was dedicated to Miss Vera Vaun -- 'one of us, one of our own,' that's how he phrased it."
Miss Vera Vaun: a master in their midst.
Vera was 90 years old, still teaching music to others, when she died last April in Winchester.
This segment aired on August 24, 2016.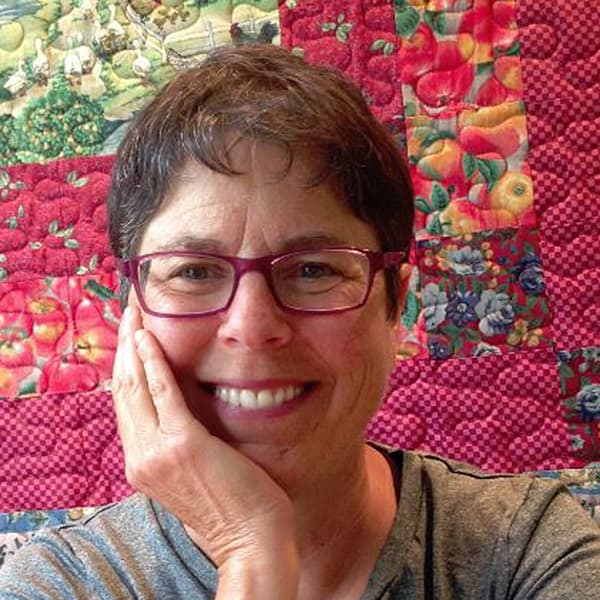 Elissa Ely Creator of WBUR's The Remembrance Project
Elissa Ely is a community psychiatrist in Massachusetts and the creator of WBUR's The Remembrance Project.