This Handyman Had A Lot Of Goals, But His Top Priority Was Ensuring Others Achieve Theirs
06:34
Play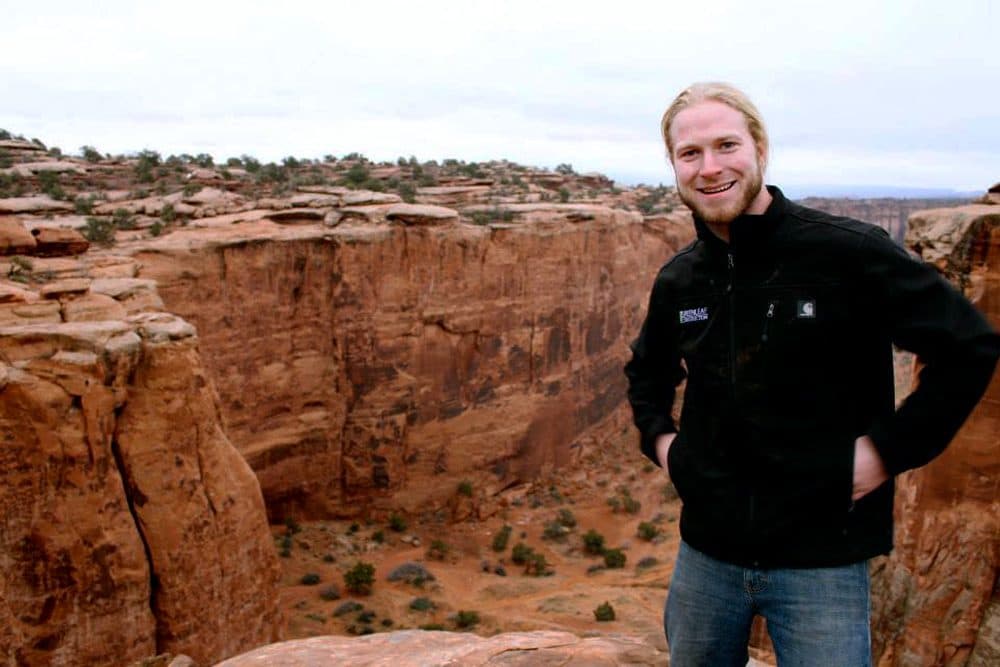 This article is more than 4 years old.
Making goals for himself and others was one art Jonathan Greenleaf practiced. Another — as he liked to put it — was "crushing them."
His goals were highly diversified. Fitness was one, and a reason he moved to Boulder, Colorado, after a year of college on the East Coast.
Professional exactitude was another. Long before he became a carpenter, at age 5 or 6, he had his own workbench, and used his father's tools to take apart things he (mostly) put back together.
In Boulder, Jonathan became known as "the Handyman on the Hill," papering that college town with flyers that couldn't be ignored.
"'Did you party like a rock star this year? Of course you did! Do you have a couple of holes in your walls or broken lamps to prove — to show — for it? Don't let your landlord overcharge you or like, keep your deposit. Call me, I've got these really fair prices,' " recites Jonathan's twin sister, Sarah Greenlead, remembering what her brother would advertise. "It's just very funny."
The leaflets did the trick, Sarah recalls. But eventually, the handyman grew serious, and opened Greenleaf Construction, LLC.
"He just loved being with people, and he just loved people so much, and he just wanted the best for his friends, for his people."

Sarah Greenleaf
Jonathan's perfectionism was a challenge to his productivity, but no matter, his customers became his friends. A day would begin with work in someone's kitchen, and end with dinner around their dining room table. That's how he was: exuberantly "all in."
During the Boulder flood of 2013, he worked sleeplessly on emergency repairs, pumping water out of houses.
"He just loved being with people, and he just loved people so much, and he just wanted the best for his friends, for his people," Sarah says.
Bringing people together was a goal, too. It probably had biological beginnings. Jonathan and Sarah had been together since birth — they used to hold hands in adjacent high chairs. Neither made a move without consultation. They were best friends, cheerleaders for each other and collaborators.
"I just feel so lucky that I got to be his twin. Because he helped define me, he helped grow me into the person that I am today," Sarah says. "Different qualities about myself that come directly from him with his encouragement and his support and his love, and I know I did the same thing for him, too."
It took a year of high fevers and vision loss to diagnose Jonathan's rare blood disease. A fundraiser for his medical expenses — he called it "Greenstock" — might have been the summit of his organizational genius.
"It really helped bring Jonathan back to life," Sarah says. "He was in a coma for a little while, and he was very, very sick with his HLH and all of a sudden the treatment started working and he came out of it, he woke up and so he said, 'Let's celebrate.' "
He took complete control. "Greenstock" was held in a Boulder brewery — three bands, an auction, donated art and the "Goals Board." The board consisted of unfilled slips of paper, with three questions: What's your goal, when would you like to meet it by, and do you want Jonathan to check back with you on it?
"Jonathan's goal of course was to beat HLH and finish treatment and get healthy again," Sarah says.
By the end of the night, the Board was a dream work of photos and intentions: a promotion, a new dog, cutting out sugar.
"I put all those goals onto an Excel sheet, and I still haven't, but intend to reach out to everyone, and do what Jonathan really wanted to do, which was just follow up and make sure they've accomplished their goal."
Jonathan died several months later, in August of 2015, after returning to Boston at the age of 30. He'd planned to crush his goal, and he came as close as was humanly possible.
---
To suggest a loved one for remembrance, email remember@wbur.org. 
This segment aired on September 7, 2016.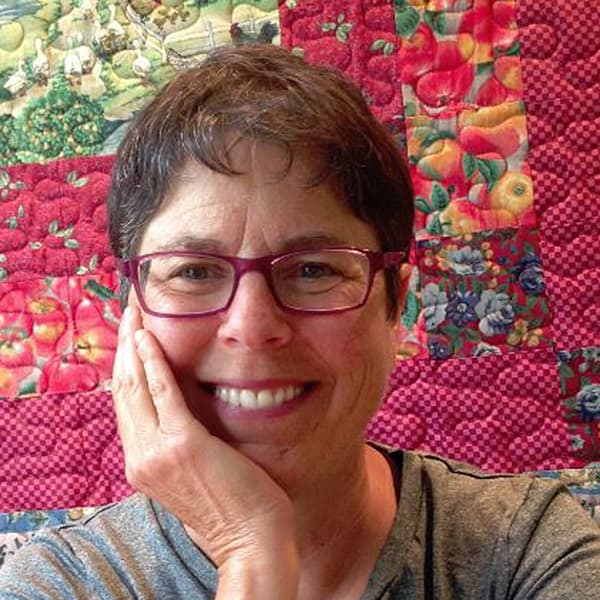 Elissa Ely Creator of WBUR's The Remembrance Project
Elissa Ely is a community psychiatrist in Massachusetts and the creator of WBUR's The Remembrance Project.