John Michael Gray, 'Hat Sister,' Wore His Art For Charity
05:45
Play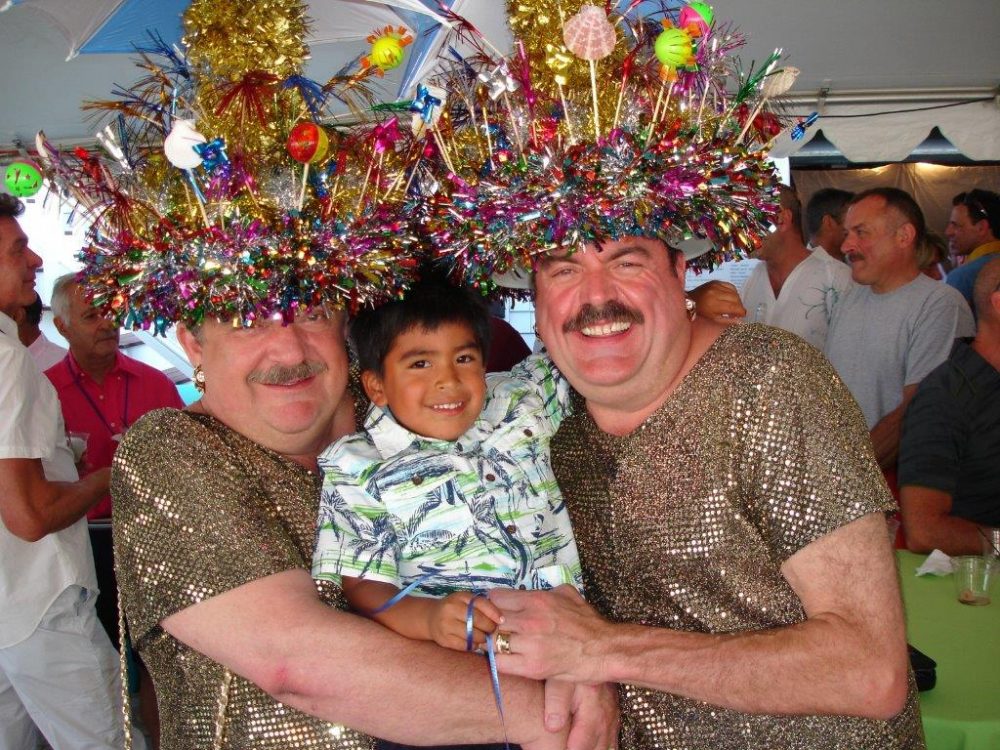 This article is more than 4 years old.
In his salaried world, John Michael Gray was an arts educator in Newton with a doctorate from Boston University. In his colorful heart, along with his husband Tim O'Connor, he was half of The Hat Sisters. For 32 years, wearing matching hats and dresses, they were fixtures on the Boston and Provincetown charity scene.
John Michael's friend Jonathan Scott remembers the first time he witnessed them in millinery action. It was the mid 1980s, the midst of the AIDS crisis. The gay community was raw with grief and helplessness. Provincetown was holding a fundraiser.
"In this sort of fun party I remember John Michael and Tim walking down the beach in these crazy, crazy sorta big-ear Mickey Mouse hats," Scott said, "and they were draped in capes, and everybody just wanted to have their pictures taken with them, and everybody just laughed and laughed."
If you could accept two stocky, mustachioed men in heels, smiling from under rhapsodies of tulle, you could accept anything. In dark times, The Hat Sisters came to represent light. They became a constant at AIDS events in the '80s and '90s, sometimes attending three charitable events in a day. No one paid them — they did it for joy and solidarity.
Gilding the lily was where the hats began — there were Barbie dolls, balloons, starships, waterfalls, and swans. They could rise 4 to 5 feet high and were often thematic. During one of the inaugurations for late-Boston Mayor Thomas Menino, the hats were dense with pasted photos of him. Sometimes, there was history: one pair of hats held models of the Washington Monument. Another had towering copies of Boston City Hall. Fourth of July creations, of course, came in firework tones.
"And I can just only imagine the stitching and sewing and Velcroing and glue-gunning and all of the work that they had to do," Scott said. "I've been over to their house, and I look around, and you'd think it would be covered with sequins and feathers and glitter and Mylar and chiffon and chanel and rhinestones — and it's like the most pristine house that you've ever seen. There isn't dust anywhere!"
After the AIDS crisis changed, The Hat Sisters broadened their reach and began to appear at rallies for equal marriage. They attended charitable events for gay and lesbian youth groups and for homelessness. It was activism without bitterness or anger; the kind of activism that puts its arms around people.
"Everybody gravitated to them," Scott recalled, "as if we were the metal and they were the magnet. They would have hats of defiance, hats that were out of this world and bigger than life and just said: 'This is who we are, and this is who the gay community is.' They were just out there, like two exclamation points: 'World, here we come!'"
For 32 years, inseparably, The Hat Sisters supported charities to roars of approval and unending selfies with fans.
"I once asked them, I said, 'Do you have pictures of your hats?'" Scott said. "They said, 'No, we don't have pictures.' [I asked] 'Do you save your hats?' 'No, we just take them apart.'
"They were very unsentimental about it," Scott added. "But you would be hard-pressed to find, certainly a gay person in the entire Boston area, who didn't have a picture with The Hat Sisters. We weren't unsentimental about them. They were our community."
John Michael Gray died last September in Provincetown. He was 66 years old.
To nominate someone for remembrance, please email remember@wbur.org. 
This segment aired on December 16, 2016.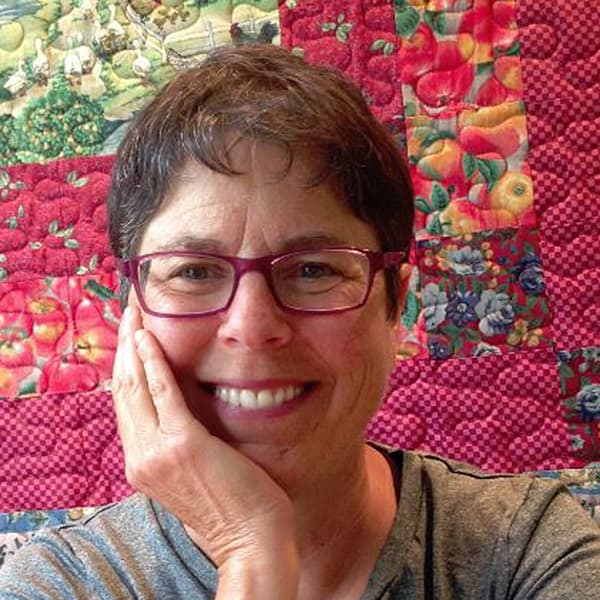 Elissa Ely Creator of WBUR's The Remembrance Project
Elissa Ely is a community psychiatrist in Massachusetts and the creator of WBUR's The Remembrance Project.