'Part Of Our Family': Shelly Che Was Much More Than A Nanny
04:19
Play
This article is more than 4 years old.
Five mornings a week, Shelly Che commuted an hour and a half by bus and subway from her house in Quincy to Mimi Wan's house in Arlington.
"I would say that, in her tenure here, she was probably at my house longer than I was at my house," remembered Mimi. "You know, she was here from 7:30 to 5:30 every day. We definitely considered her part of our family."
Mimi was a working mother. Shelly was a working nanny.
"There's a tradition among Chinese families of having a nanny," Mimi continued. "And they do the vast majority of work — housecleaning, cooking, childcare. They treat your kids as if they're their own…and usually, they're underpaid because they don't speak English and so they can't really get employment anywhere else."
Shelly cared for Mimi's daughter from when she was 8 months old until she started third grade. She trimmed bread crusts, sized and sorted seasonal clothes, cooked broccoli to the perfect child-friendly texture.
"She was the one who said, 'I think she's ready to be potty trained.' I was like, 'Great, let's do it!' " Mimi remembered.
This was the job Shelly was hired for. Then there was also the job she did — because she noticed it was there to be done. That included painting Mimi's kitchen. Once, Shelly lugged a table saw and a set of 6-foot railroad ties to Mimi's house to build a garden border.
"She was 4-foot-11 and probably 100 pounds," Mimi said. "A spitfire, stronger than me."
The strength ran deep. Shelly grew up as one of eight in rural China during the Cultural Revolution: school in the morning, working the fields in the afternoon. For someone who loved education, hers was painfully incomplete.
After immigrating to the United States, she found other ways to learn: This included studying for her citizenship exam during the long commutes to work. The test was in English — and Shelly didn't know English.
"We recorded the questions in English," Mimi said. "My husband did — he's a famous mumbler — so he recorded the questions and the answers in English, and then she listened to them, and then he'd quiz her when she came home. And she passed on the first time."
When Shelly refused raises, Mimi gave her gifts instead: a coat, a bag, material appreciations.
"The things she valued were my husband taking his time quizzing her, my husband speaking English with her, those are the things she truly valued," Mimi said.
Over the years, as children do, Mimi's daughter grew up and away. She doesn't remember much about the trimmed crusts anymore. But Mimi remembers everything.
"There isn't one thing in my house I'm looking at that doesn't remind me of her," she said quietly. "Yeah. Yeah. And not only the things she did in my house — but raised my daughter. Oh yeah, forever indebted."
Shelly Che died of cancer last July in Massachusetts. She was 61 years old.
To nominate someone for remembrance, please email remember@wbur.org. 
This segment aired on December 21, 2016.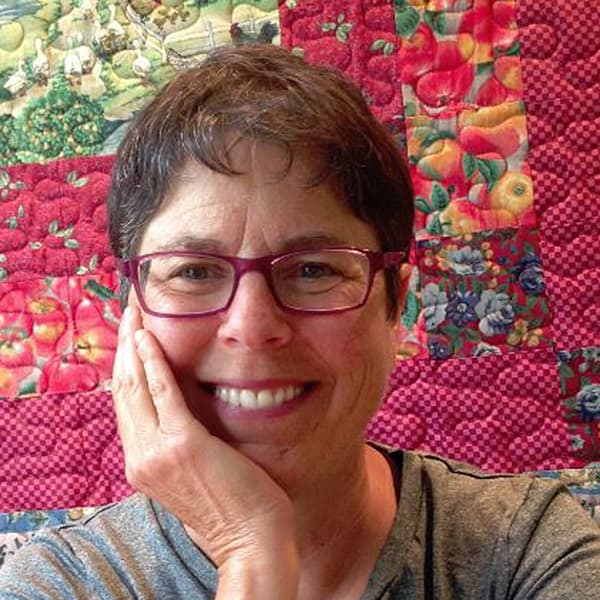 Elissa Ely Creator of WBUR's The Remembrance Project
Elissa Ely is a community psychiatrist in Massachusetts and the creator of WBUR's The Remembrance Project.