Barbara Sipler, A Farmer Who Cultivated Crops — And People
05:18
Play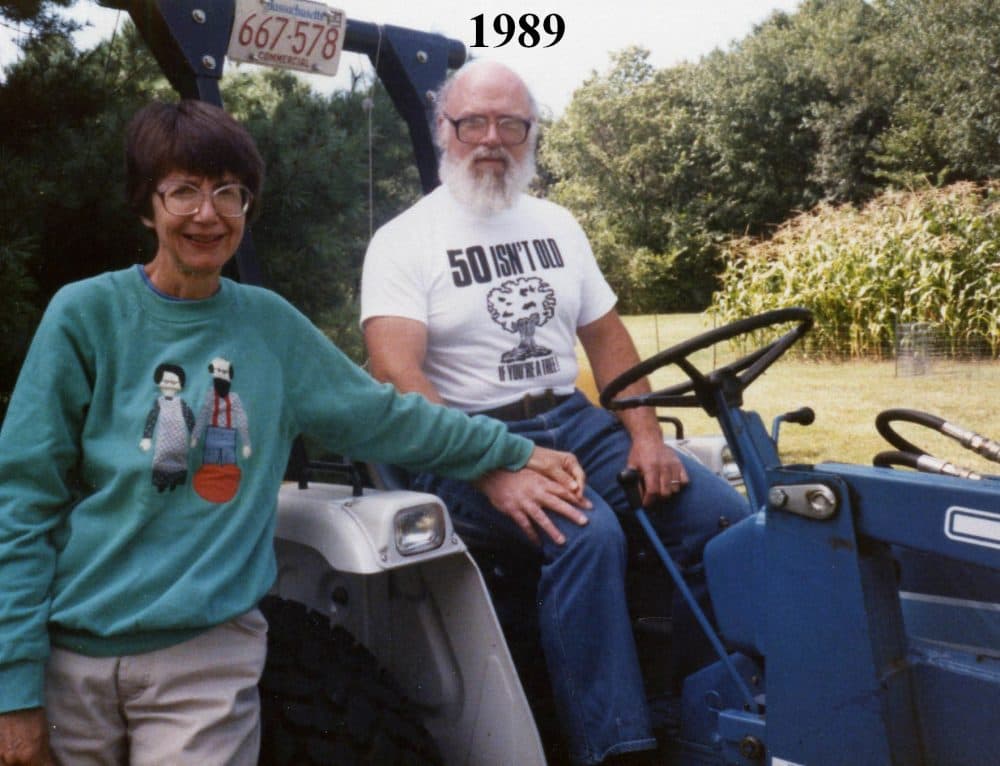 This article is more than 4 years old.
It was always "small farm," the 24-acre property in Stow, Mass. that Barbara Sipler co-owned with her husband, Dwight. It was never spelled with capital letters. It exists in perpetual lowercase, though it is a large letter part of the community.
Seven days a week — July through October — husbands come to pick from 80 blazing varieties of flowers for their wives, children run through the maze of cherry tomatoes, and there are pick-yourself vegetables (20 kinds of tomatoes alone) and herbs. Local florists arrive early in the morning to harvest the fields for their own proprietary purposes.
Barbara manned the stand, the front of the house as they say in restaurant-ese, while Dwight ran the six tractors.
"Well," said Dwight, known for his few words and great abilities, "I was production, and she was sales. She took care of the farmstand so I could hide out in the fields. She could talk to people."
Barbara had no experience with farming before small farm. Although the profession was in her distant genes. Her Dutch ancestors were planting in upstate New York before the Revolutionary War.
Selling pumpkins from the backyard of a house she and Dwight rented in 1988 grew eventually into selling non-certified organic produce off the more extensive farmstead. She'd been a journalist by training and brought the same curiosity to vegetables that she brought to people. She was always a questioner, her friend and fellow-weeder, Daisy Dearborn, 90, said.
"Talk to people, she would question people, endear herself to people," Daisy said. "All kinds of people. Little people. Big people. Very old people. It became a place to come when people wanted to feel good."
Bundled in a down vest even when others went sleeveless (she was thin and always cold), Barbara was the spirit and heart of small farm. The stand was its own little town, a place to congregate: patriotic paper banners were hung by the check-out counter, and the whiteboard had a different Congregational hymn copied onto it each year.
"Barbara seemed to find a connection between farming and God that most people don't see," Daisy mused.
In her rather no-nonsense way, she planted faith into small farm itself. Local boys — not themselves required to be religious — staffed the fields, and before lunch was eaten, there was always a pause.
"To have people coming in and looking at the back room where we were eating lunch," remembered Daisy, "and seeing these young, healthy, vibrant American men saying grace before lunch, was awe-inspiring. It was pretty spectacular."
When Barbara died last May — in the height of planting season and before the stand opened for official business — the Congregational church was packed for her service. Daisy once said of her, "Barbara's heart was filled with flowers."
But instead of flowers, that day the altar was covered with cherry tomatoes, and one of Dwight's tractors had been driven from the field to the church's frontyard. The tractor was filled with bags of cherry tomatoes: 20 varieties of memory for her mourners to take home.
This segment aired on February 21, 2017.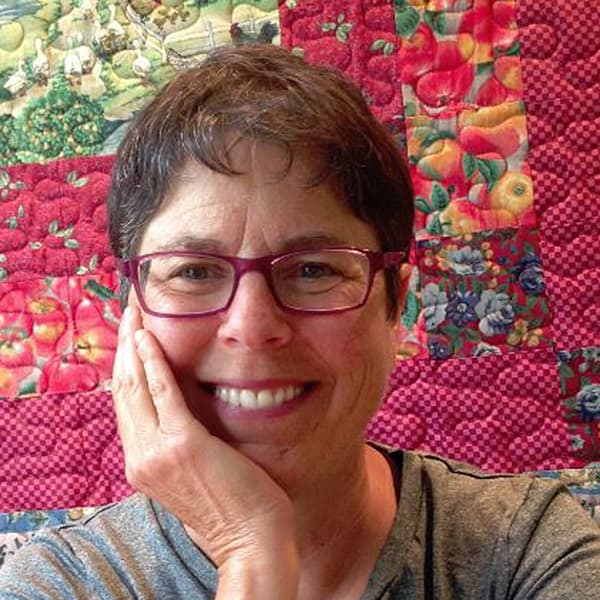 Elissa Ely Creator of WBUR's The Remembrance Project
Elissa Ely is a community psychiatrist in Massachusetts and the creator of WBUR's The Remembrance Project.