Mary MacNeil Was Always Ready With Tic Tacs, Advice And Conversation
04:19
Play
This article is more than 3 years old.
Growing up in Winthrop, Mary MacNeil could have receded into her family of 10 siblings; she was the third oldest and the first of seven girls. But she was not a recessive person, even in a crowd, and especially around her younger siblings.
Peggy Reidister, Mary's sister, remembers how Mary entertained them on a large scale: when the girls watched the annual Miss America contest, Mary acted out each segment live — parading in a bathing suit for the swimsuit competition, twirling a baton for the talent portion. She could have won…except she wasn't a contestant.
Mary included her younger siblings in everything; she was devoted to them, though never in a sappy way. They hung in the living room with her friends, went out for ice cream when she did. After she married, she lived upstairs from one sister and around the block from two others. Her own two children still live in Winthrop, and one became a teacher in the high school where Mary taught English for 30 years. No one, it seemed, wanted to leave her.
"Her daughter was telling me her friends used to be like, 'I wish I had a mother just like yours, you're so lucky, you have the best mother!' " Peggy says laughing. "She was like, 'It's true. I do, I have a great mother.' "
Mary was quick with practical advice — not so much universal truths as much as pointers for getting through a day.
"She loved Good Housekeeping magazine," Peggy says, "because there's a lot of practical stuff in there. So she'd always drop her Good Housekeeping magazine in my mailbox. She'd be like, 'Did you read in Good Housekeeping magazine about, oh, about bananas? Wash your bananas when you bring them home from the grocery store because they have those fruit fly eggs on 'em!' That kind of tidbit information, she was all over that practical stuff."
She was, as one of her daughters said in a eulogy, "kind but no fool." Mary would talk to anybody, but that didn't mean she could be taken. Once, she was in Ireland for a family wedding. On a bus, the stranger next to her rolled out a hard-luck story for the American.
"When she told her children about it," Peggy recalled, "they were like, 'Did you give him money?' and she was like, 'No, but I gave him a Tic Tac!' She always had Tic Tacs 'cause she was a smoker. So she was always offering people Tic Tacs."
There was nothing Mary wouldn't do for family. From feeding someone a tuna fish sandwich with tea to organizing a long-standing birthday tradition: She always carried the cake to the table on top of her head, with the candles lit.
When she died of liver cancer, her siblings, husband, children and grandchildren were left with cavernous questions. Who's going to carry the birthday cake on her head? Who's going to give advice? Who's going to be kind but no fool? Who's going to make everyone feel special? In life, Mary had answered all those questions for her family — and also for herself. In them, she found everything she needed.
---
To nominate someone for remembrance, please email remember@wbur.org.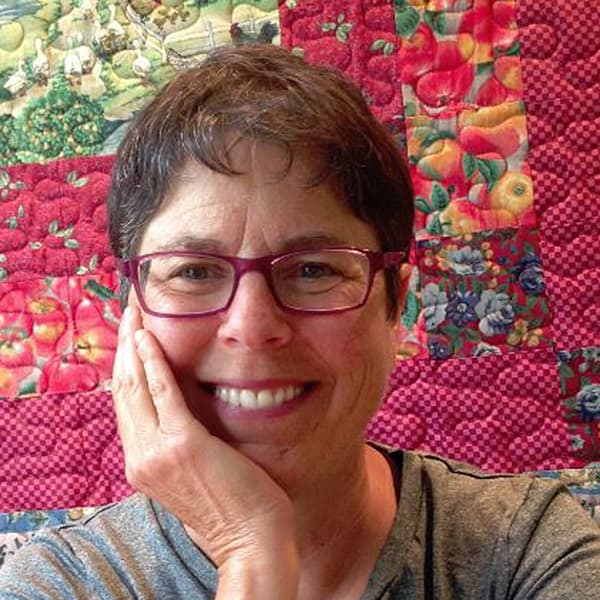 Elissa Ely Creator of WBUR's The Remembrance Project
Elissa Ely is a community psychiatrist in Massachusetts and the creator of WBUR's The Remembrance Project.